Gutter Hanger FAQs Answered by the Pros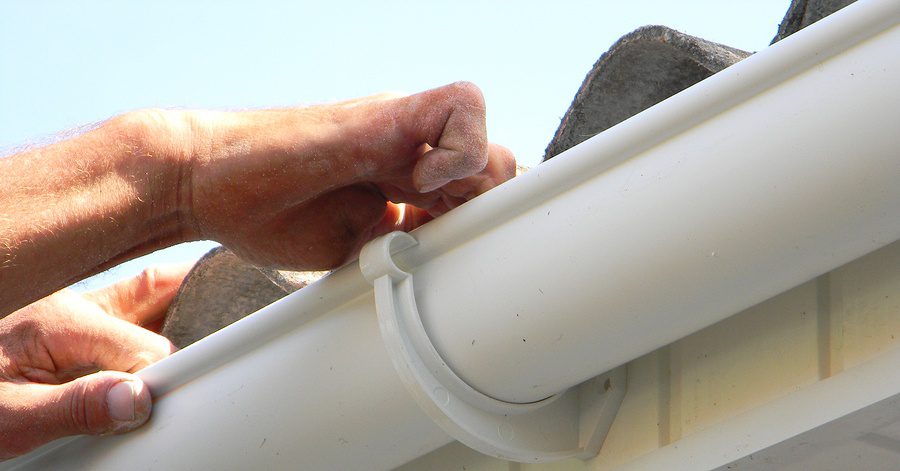 While everyone has heard of a gutter system, only a fraction of those same people have any knowledge in regards to gutter hangers. Often called "hidden hangers", your gutter hangers are used to secure your gutters to the building. They are as important as the gutters themselves when it comes to the durability and reliability of the system.
At Ned Stevens Gutter Cleaning of Long Island, we field a range of questions about gutter hangers. And we gathered many of these questions and put together some helpful information to answer some of the most frequently asked questions. If you have questions or would like a specific answer about your gutters, don't hesitate to reach out to Ned Stevens Gutter Cleaning of Long Island today.
Are Gutter Hangers Necessary?
Although we may not pay them enough attention, we ask and expect a lot from our gutters. You expect them to properly function around the clock 24/7/365 to withstand the elements and support the weight of snow, heavy rain, wet debris, and ice. Your gutters are able to withstand this weight and pressure because of the help of gutter hangers, which are extremely necessary!
What Are the Different Styles of Gutter Hangers?
Gutter hangers are available in a range of different styles. However, the actual type of gutter hanger has strong implications as to how well and long your overall gutter system will stand up. Here are some of the most common types of gutter hangers:
What Are the Most Popular Types of Gutter Hangers?
Undoubtedly, the most popular types of gutter hangers are Hidden Hangers. These hangers are engineered to fasten your gutter to the fascia to give it the strength and support it needs. And as the name suggests, you can't see the hidden hangers from the ground.
The front of the hangers clip onto the front of the gutter; while the back of the hanger clips flush against the back of the gutter. Then, screws are carefully inserted through a hole in the hanger, through the back of the gutter, and then through the fascia board, which supports the gutter. It's also important to note, not all hangers are created equal. Over the years we have been able to determine the absolute finest manufacturer of Hidden Hangers and all of our installations are performed with Raytech brand hangers. These are the best and most expensive hidden hangers on the market.
How Many Gutter Hangers Do I Need for My Home?
Determining the amount of gutter hangers and the ideal spacing should be based on your home as well as the climate of your area. While homeowners in warmer., less active climates may be able to get by with gutter hangers spaced every 30 to 36 inches, this isn't the case in Long Island.
When we do gutter installations for homeowners throughout the area, we typically place gutter hangers every 24 inches. We always account for the potential of heavy ice and snow loads on the gutter system.
Simply put, when it comes to protecting your home with a proper gutter installation and gutter hangers, more is usually better. The experts at Ned Stevens Gutter Cleaning of Long Island will work closely with you to properly install your gutter system with the best number of hangers properly spaced for full, long-lasting support of your gutter system.
How Can I Prevent Gutter Hanger Corrosion?
To prevent corrosion, it's critical your gutter hangers are manufactured from the same material as the gutter system. Failing to do so is a common DIY gutter installer mistake that can cost you dearly later down the road. Galvanic corrosion is the result of two different metals coming into contact with each other when an electrolyte — like water — is present. That is why cheaper, poorly manufactured hangers will often fail after a few years.
Contact Ned Stevens Gutter Cleaning of Long Island
Your gutters aren't magic and don't necessarily perform properly simply because they "look" like they do. Instead, there are several gutter components working together seamlessly to help the system perform as intended. In the event one or more than one of those components begin to malfunction, it can result in gutter problems.
However, the experts at Ned Stevens Gutter Cleaning of Long Island are here to help! We are a team of experienced gutter installation, gutter maintenance, and gutter repair professionals offering a full range of solutions to protect and preserve your home.
Contact us today to schedule an appointment.