Here's a List to Help Get You Started on Outdoor Spring Cleaning and Maintenance!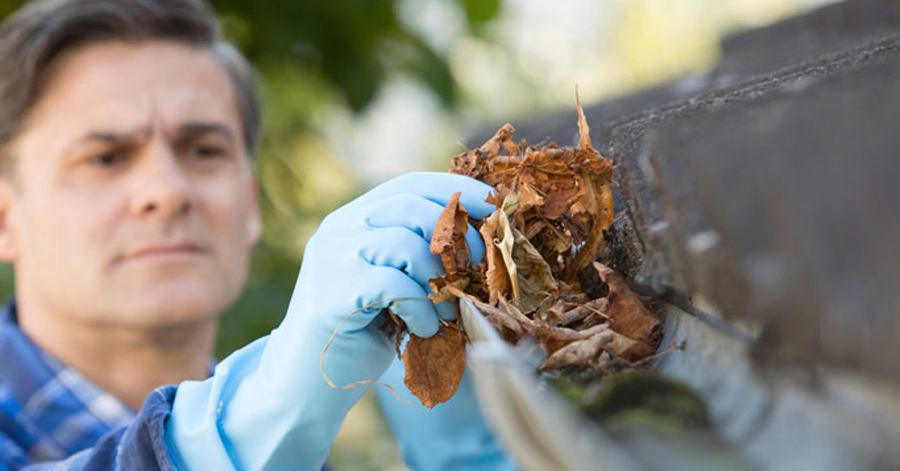 Spring is right around the corner, and that means some heavy duty outdoor work for homeowners. You have to plant your gardens, fix the lawn, power wash the exterior of your home and clean your windows.
Something that is often overlooked, yet a necessary item on any spring cleaning checklist, is prepping your gutters for April showers by cleaning them out and rectifying any issues caused by the winter months.
Not sure where to begin? Here's a list to help get you started.
Clean Out The Gunk
Winter is a harsh season on pretty much everything, and your gutters are no exception. Over the winter months, twigs, branches, acorns, pine cones, grime and gunk can accumulate in your gutters. Give them a nice cleaning before the spring buds and seedlings begins to gather in them. After all, it would be twice as hard to clean them after spring, and you increase the chances of leaking and damage if you postpone the cleaning.
Prune The Excess
For all of those trees that hang over your roof, get the pruning shears (or chainsaw if necessary – may be better left to the pros) out and do some pruning. The overhanging branches can cause serious damage to your roof and clog your gutters with their fallen debris. For instance, a fallen limb can completely wipe out your gutter system or put a hole in the roof of your home.
Confirm Security
Your gutters are essential to keeping your home in tip-top shape during the floods of spring. So check their security by gently tugging to see if your gutters are firmly secured to your home. If they aren't, they can fall completely off the home during the heavy spring showers and summer thunderstorms. That can cause damage not only to your gutter system but also to your roof, basement and even your siding.
Check For Leaks
Before we start getting the spring showers, you need to check your gutter system for leaks. Be on the lookout for holes or even cracks in the caulking. If they are too severe, you might need to replace certain parts or even the entire system. Other signs of gutter issues include green mold on roof or siding, corrosion, sagging, bending and missing fasteners.
Check The Downspouts
Downspouts are notorious for becoming clogged with leaves, birds' nests, tennis balls and other debris. If your downspouts aren't properly flowing, water and other debris can back up and cause leaks and damage. Be sure to unclog them by removing all of the leaves and other debris, and thoroughly flushing them with water.
Checking your gutters is a dirty job and can be potentially dangerous. They are on the roof after all. You can save yourself a lot of time and a lot of effort by calling us. We will clean and inspect your entire gutter system for any necessary repairs, ensuring it is prepared for the entire spring season.