Fence Washing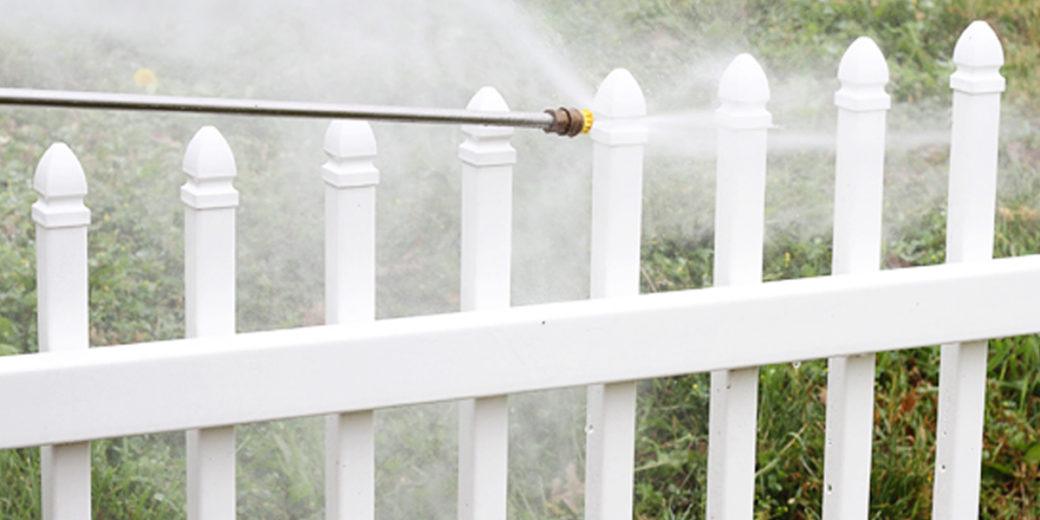 Fence Washing on Long Island (Nassau County & Suffolk County)
Whether your fence is wood, PVC or comprised of brick, concrete, or foam core walls, Ned Stevens can bring that new look back to your fence with power washing. We have saved many of our customers thousands of dollars from unnecessary fence replacement costs. Best of all, we offer hassle-free fence washing quotes and proudly stand behind all of our work.
Types of Fences We Wash in Nassau & Suffolk County
At Ned Stevens of Long Island, we treat both unstained wood as well as painted, stained, and vinyl fences. Regardless of the type of the fence you have, our experts will easily restore your blockade to its original luster. Some of the most common types of fence our experts clean include:
Aluminum fence washing
Stockade fence pressure washing
Wood fence washing
Cedar fence pressure washing
PVC fence washing
Picket fence pressure washing
Pool fence washing
Board-on-board fence pressure washing
Wrought iron fence washing
Paddock and estate fence washing
Chain link fence washing
Farm fence pressure washing
Split rail fence washing
And more
If you do not see your type of fence listed above, we can still help. Simply contact us through the request form listed below, and one of our experts will reach out to you shortly.
Why Should You Schedule Fence Washing?
When you schedule a fence pressure washing, we will carefully remove all of the mildew and dirt from your fences. Some of the other benefits of our fence washing service includes the following.
Pressure Wash Fences Before Staining or Painting
If you are planning on painting or staining your fence, it's especially important to prepare it with professional fence washing. You should always plan on pressure washing your fence before applying a new coat of paint or stain so that the dirt and mildew can be removed prior to applying the new paint or stain.
Improve the Value of Your Home
A freshly washed fence will look years younger and improve the overall curb appeal of your home. Instead of building a new fence, professional fence washing may restore the luster and appeal of your fence. Before you put your home on the market, contact the fence washing experts at Ned Stevens Gutter Cleaning of Long Island for a free and hassle-free fence pressure washing quote.
Fence Washing Is Cheaper than Replacement
Before you tear down your old fence and replace it, contact the experts at Ned Stevens of Long Island for a free estimate. We will examine your existing fence and provide you with our unbiased professional opinion of whether fence pressure washing will restore it to its original luster. Many homeowners save thousands of dollars and are shocked at the effect of a professional fence washing.
Extend the Life of Your Fence
Regularly scheduled fence pressure washings will extend the life of your fence. Over time your fence will accumulate mildew and grime, which can start to break down the wood or eat away at any surface finish (vinyl, paint, stain, etc.).
If left unattended, rotting wood will serve as a beacon to a host of invasive insects and animals. Vinyl or painted fences could degrade to the point where restoration is impossible. Professional fence washing will extend the life of your fence by removing all possible contaminants.
Contact Ned Stevens of Long Island for Fence Washing
Keep your fence clean and free of mold and mildew to ensure you enjoy it for several years to come. In addition, a clean fence will help maximize the investment you made in the landscaping and the overall impression of your home.
Let the Ned Stevens power washing professionals keep your home looking beautiful while keeping you and your family safer. We will save you time and get the job done right and most importantly; we will keep your feet on the ground.
Complete our online contact form to receive a free fence washing quote.