Gutter Repair Services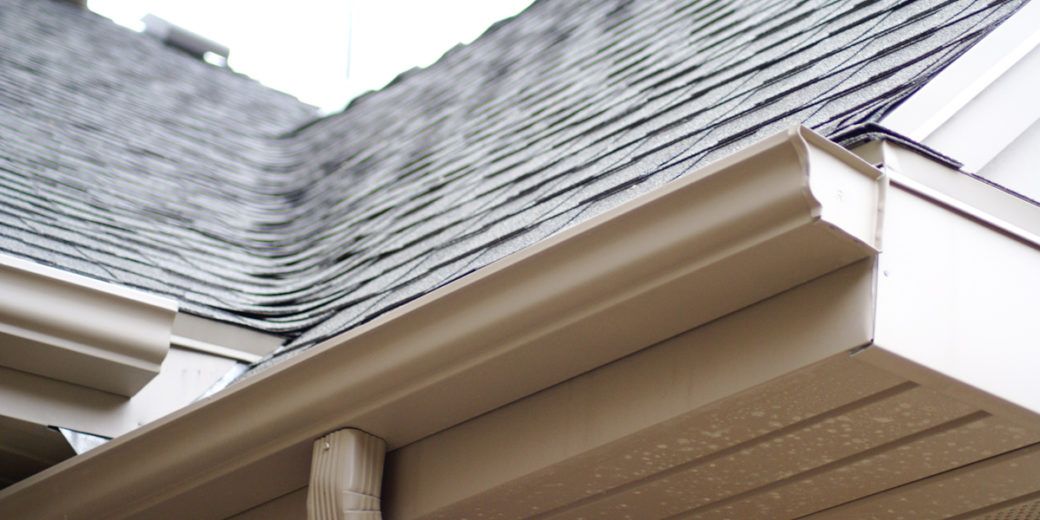 Gutter Repair on Long Island (Suffolk County & Nassau County)
Timely gutter cleaning and gutter repair can help you avoid many complications associated with malfunctioning gutters. Clogged gutters and downspouts are a big problem in the Long Island, Suffolk County, and Nassau County area — especially for homeowners with basements.
As a result, it's imperative to have your gutters cleaned and inspected at a minimum twice a year:
Springtime:

After the spring buds and seedlings come off the trees

Fall:

after the leaves fall before the winter
As a fully licensed and insured gutter repair contractor Suffolk County and Nassau County, Ned Stevens of Long Island uses best practices and methods proven to double or triple the overall life of your roof drainage system.
Why Do You Need Gutter Repair?
Although you may seldom pay attention to your gutters, if you fail to have gutter repair, it can lead to:
Foul odors
Damp conditions
Carpenter ants, bee nests, bird nests
Termite infestations
Flooded basements
Leaking roofs
Leaking soffits
Rotted fascia wood
Worst of all, the longer you wait to implement a gutter repair solution, the more expensive your problem could become.
Common Signs Your Home Needs Gutter Repair
Year after year and day after day, your downspouts and gutters are on call to channel potentially harmful stormwater away from your home. If your gutter malfunctions, timely gutter repair could be the difference between a dry and protected home and thousands of dollars in water damage. If you're wondering "how do I know I need gutter repair," use the following signs to know if your gutters are in need of repair or a new gutter installation.
Leaking Gutters Need Repair
Sharp branches can punch holes in your gutter, while corrosion can cause leaks by eating away at certain areas. Joints can loosen, caulk erodes, and water can escape through these openings. In any case, if you are experiencing leaking gutters, they need repair.
Gutters Are Pulling Away from Your Home
Most gutters are attached to the fascia boards at the roof's eaves. If the gutters become unfastened, they will generally begin to dip or sag. When the gutters are not positioned properly, water may flow down the side of your home over the gutter, or worse, behind the gutter and potentially into your home. Water can also possibly pool in the center of the gutter and cause them to bend and sag more.
Ineffective Downspouts
If water pools around the foundation following a rainstorm, the downspouts are the most likely culprit. When downspouts are not angled correctly or are not long enough, water will run toward the bottom of your home, which leads to flooding, mold, and soil erosion. It is generally recommended that the downspouts extend a minimum of three feet from the home's foundation.
Peeling Paint or Rust Spots on the Gutters
Depending on the material your gutters are made of, rust spots, corrosion or peeling paint can indicate water is standing in the gutter for extended periods of time, which indicates improperly pitched gutters. In contrast, exterior walls with peeling paint or mold and algae growth most likely indicate water is seeping between your house and gutters, which causes damage to the fascia boards, roof and siding.
Loose Downspouts
In some instances, downspouts come loose at the joint where they meet the upper gutters. Loose downspouts are commonly due to it being full of debris and need to be cleaned. After the leaves and other debris are removed, the downspouts should be securely reattached to the side of the home and to the upper gutters.
Types of Gutter Repair at Ned Stevens Gutter Cleaning at LI
Whether your gutters are rusting, pulling away, or leaking, the experts at Ned Stevens Gutter Cleaning of Long Island offer innovative solutions to ensure your gutters are functioning as designed. Some of the most common types of gutter repair we offer include:
Replacement of leaking corners
Reattaching gutters and downspouts that have come loose and pulled away
Vinyl and wood soffit repair and replacement
Flashing material to divert water and eliminate gaps where water can leak through
Fascia board repair and maintenance
Contact Ned Stevens Gutter Cleaning of Long Island
While gutter repair may be the preferred and more cost effective solution, we will always provide you with transparent and unbiased advice. Our experts will walk you through your options, explain the pros as well as cons, and help you make the most sustainable decision.
Contact Ned Stevens Gutter Cleaning of Long Island today for a free quote.