FAQ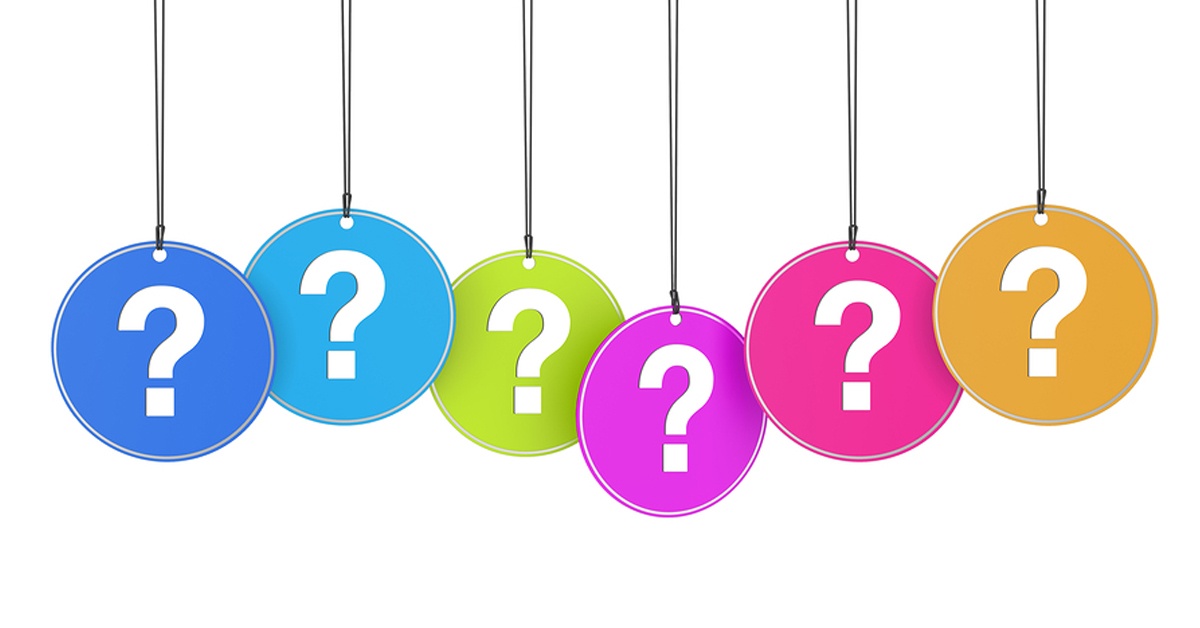 Gutter Cleaning FAQs:
Do I need to be home?
No, you do not. We simply need for you to make sure there is a working water spigot available. If you happen to be home, we appreciate payment at the time of service. If you are not home we will leave an invoice in your mailbox. You can mail in payment or call the office with a credit card (Visa or Mastercard). We offer a 30 day guarantee on all gutter cleaning services, so if at any time within 30 days of the date of service you see an issue, know that you have peace of mind with our 30 day guarantee.
I want to be home – Can I schedule an appointment?
Appointment Service – for an added charge of $49.95 to the regular gutter cleaning price, customers may select a date and time of their choosing (2 hour window – 7 am to 4 pm). The $49.95 fee must be prepaid and is non-refundable. Please note, there is no Appointment Service charge for Platinum Service Contract customers.
Can you call before coming?

Typically we do not call before coming. On any given day, a number of variables can affect how many crews we send out or how many homes a crew can service in one day. It's almost impossible to know for sure if a crew can get to every home on a route. We do not want to make a promise we can't keep by telling you we will be there and then not showing up. If you absolutely need to be home please refer to the FAQ answer above.
Are you licensed and insured?
We are licensed and insured for Nassau County, Suffolk County, and the city of Long Beach. See our license numbers below:
Nassau License #:

H010 50000

Suffolk License #:

32183-H

Long Beach License #:

7365
How often should I clean my gutters?
Most home maintenance professionals (including Bob Villa, Sears spokesman, HGTV Pro and This Old House) recommend cleaning and flushing the gutters a minimum of two times per year, late spring and fall. At Ned Stevens, our most effective service is the Prepaid Platinum Service Contract, which will ensure your gutters are always clean.
Which is the gutter and which is the leader?
The Gutter runs horizontally across your home at the lowest edge of the roof. The Leader (Downspout) starts under the Gutter and runs down the side of your home, vertically.
If I pay cash do I still have to pay the sales tax?
Yes. New York State sales tax law clearly indicates sales tax applies to all gutter services including installations except a whole house complete gutter installation. The form of payment has no bearing on Sales Tax. (see New York State Department of Taxation and Finance Publication 862 – Sales And Use Tax Classifications Of Capital Improvements And Repairs To Real Property)
What does a gutter cleaning consist of?
See: Gutter cleaning process »
How much does a gutter cleaning cost for my home?
Click on the following link and just choose from the drop down menus for a free, no obligation gutter cleaning price quote: Schedule a service now »
What is a Prepaid Platinum Service Contract?
The Prepaid Platinum Service Contract is a gutter cleaning service that consists of 4 pre-scheduled gutter cleanings per year. They are generally scheduled for early fall (October), late fall (December), early spring (March/April), and late spring (end of June). Other benefits include a 10% discount on any other services offered, priority scheduling, never an appointment fee (a savings of $49.95) and more! This is the best way to ensure the best gutter maintenance for your home.
What if I need more than just a gutter cleaning (i.e. repairs)?
During the gutter cleaning our men make note of any adjustments or repairs that need to be made. Minor repairs ($35 or less) are typically made at the time of the cleaning and added to the invoice at the time of service. Any necessary repairs or installations exceeding $35 are written up as a repair estimate and given to you along with the invoice for the gutter cleaning. You may then sign the repair estimate indicating your approval for the work to be done and fax or email your approval to our office. Of course, you can also call our office to discuss the estimate to ensure your complete understanding of the recommended repair.
I just had my gutters cleaned by Ned Stevens and they still leak – WHY?
Check your invoice. It may indicate that your gutters are in need of further work – either repair or replacement. The gutters may have been perfectly cleaned yet they still may leak – WHY? Gutters are similar to cars in that just because you give your car an oil change, it doesn't mean that you will have fixed every problem you car has. Although the oil change was a necessary part of routine maintenance, it clearly is not a solution to all the problems the vehicle may have. The same is true for your gutters. Although most customers' gutter problems are resolved with routine cleanings, some customers require further work. Keep in mind, your gutters are outside, on your home 24/7/365. They are subject to the elements all the time, whether it's raining or not. Eventually, the weather takes its toll on everything outside your home.
What is a "Screen Charge" and why is it on my invoice?
A screen charge is an additional charge applied to all customers that have any type of screens or covers on their gutters. When gutters are covered by any form of leaf protection, they are obstructed from access. Therefore, our men typically need to remove some or all of the screens in order to clean the gutters. Sometimes, we are able to clean the gutters through the screens but as you can imagine, the entire cleaning process takes more time and care than an open gutter system with no covers. Oftentimes, the screens are old, brittle, battered and in poor condition, making the job even more difficult and time consuming. Some gutter companies will not even do the job if the gutters are covered by a gutter protection system.
Do you clean the outside of the gutters?
Our primary concern in performing a gutter cleaning service is to ensure the gutter system is clean and clear so that water coming off your roof is properly distributed away from your home. In essence, we clean the gutters to ensure proper functionality. Although the outside of the gutters are rinsed to wash away any "loose" debris, we do not hand wash or scrub them as part of the standard gutter cleaning service.
If my gutter is not pitched properly, why can't you just re-pitch it?
Gutters are made from thin gauge metals (aluminum, copper, steel, etc.). When gutters are made, they are formed as straight as possible. When those gutters are installed, they are pitched to "bend" lower towards the leader/downspout. Gutters can come off pitch for many reasons, and when they do, it is nearly impossible to "bend" them back to a proper position. This is comparable to the metal on a car or soda can. If that metal gets bent or damaged, it is unlikely to be put back to its original form without specific tools, machines or fillers.
Do you perform roof repairs (since you're already up there…)?
We typically do not perform roof repairs. Although our technicians are trained to spot roof damage, our focus is on the gutter and leader system. Of course, we are available to speak with your roofer to coordinate and ensure that any necessary roof repairs are properly performed.
Powerwashing FAQs:
Do I need to be home?
For this type of service, we do prefer that the homeowner be available during the service, although it is not mandatory. Since there are so many variables and possible outcomes to cleaning so many different types of products, materials and surfaces, it can be helpful to point out certain things to homeowners at the time of service. If you cannot be home, we require a credit card on file to ensure payment on the same day upon completion of the job.
Can you paint or stain my deck or siding after the Powerwash?
No. We are cleaning experts. We prefer to leave the painting or staining up to the paint pros.
Can you remove oil stains?
This is a tricky one. Oil stains come in many varieties due to the size of the stain, the source of the oil (food, vehicle, etc.), the location of the stain and the length of time the stain has been there. It is very important to notify us of any specific stain you want removed. Typically there is an additional charge for this as additional work is required, different products are used and more than one visit may be necessary. Of course, if we cannot remove the stain to your satisfaction, there is no charge.
What products do you use to powerwash?
We like to keep it simple. All of our products are limited to non-toxic, biodegradable and non-caustic components. Typically, chlorine bleach (like that used in pools), lemon scent and basic soap will do the job – keeping in mind after all, powerwashing is not about the products used. It's all about the pressure and volume of water facilitated to provide the cleanest possible results.
Of course, we take the highest precautions to ensure that no plants or flowers are damaged in the course of the service. Customers should beware of competitor's promises to use "organic, non-bleach" products that will miraculously clean things. To date, we have not yet experienced this miracle.
Will the pressure damage my siding, patio, pavers, etc.?
Powerwashing can be a very dangerous job. The use of mechanical, gas-powered, high pressure machines requires a lot of technical training and knowledge. All of our technicians undergo a 90 day technical training program prior to being allowed to operate any machines independent of manager supervision. Every precaution is taken to ensure the viability of your home and belongings. As a matter of fact, there may be instances where we decline to powerwash something due to our inspection and finding that the surface and/or material may not be in good enough condition to undergo the cleaning process.
Roof Washing FAQs:
Why is my roof dirty?
Typically roofs develop one of two conditions – moss and algae. The moss is a simple plant that will grow up, around and under shingles.
The algae is typically a form of the most common type, gloeocapsa magma or blue green algae.
The algae usually protects itself from damaging ultraviolet rays by producing a dark pigmented sheath. The algae discoloration typically begins as small spots then quickly transforms into dark streaks running down the roof. By the time the algae is visible, it likely has been present for several months or longer. Both of these conditions are usually the result of prolonged moisture on the shingles (usually north-facing) and to a lesser degree, having plants, trees and foliage growth over or near-by the roof.
What happens if I don't clean the roof?
Moss growth creates a spongy soft organic material that retains moisture and water. This can often lead to water being trapped under the shingles and eaves and often results in the worst possible outcome - mold growth on the subroof (plywood), soffits and rafters. Furthermore, the weight of the moss on the shingle can cause it to come loose and tear off. The algae is a little different in that the algae tends to feed off the organic compounds and oils in the shingle and this leads to shingle grit loss and degradation.
What products do you use to clean the roof?
The Asphalt Roofing Manufacturers Association and nearly every asphalt shingle manufacturer recommends using bleach to clean the shingles. Keeping in mind that the moss and algae on the roof are living organisms, the bleach is the safest, most effective way to kill off the organisms and leave the shingle in its original state (assuming the shingles are not already permanently damaged).
Is it safe to use a Powerwasher on the roof?
Yes – if you know what you're doing. You may find or read that powerwashers should not be used to clean roofs. This is because an inexperienced person with the wrong powerwashing machine can easily damage shingles. Our experienced technicians use the best equipment to get the job done. Our machines are designed to allow for pressure adjustments and reductions where cheaper machines cannot do this. When performing roof washing we use the machines more for the volume of the water than for the added pressure. Also, the far reaching abilities of the machines allow us to do the work much more safely by limiting the technician's mobility at dangerous heights.
Only part or one side of my roof is dirty – do I need to clean the entire roof?
No – we do not need to clean the entire roof on every job. Oftentimes only part of the home's roof is dirty (usually the North and West facing side). We can clean just those surfaces however each side must be cleaned end to end or top to bottom – we cannot "spot clean". This is due to the fact that when a roof is spot cleaned, the newly cleaned area becomes immediately visible as it is shaded differently than the rest of the roof. Also, even though you may not see the moss or algae on all sides, roof shingles do discolor over time simply as a result of airborne dust and dirt. So, oftentimes when we clean 1 side of the roof, it looks much cleaner and brighter than the other sides. Finally, the last consideration is that if only one side of the roof is cleaned, there is always the chance that the microscopic invisible algae and moss spores are living on what appears to be the "clean" side of the roof and easily cross back over to the newly cleaned side forming regrowth and dirty streaks in a matter of months.
Window Cleaning FAQs:
How is window cleaning priced?
Window cleaning is priced in 3 basic components: A) Interior, B) exterior and C) sills, tracks and screens. Standard pricing does not include difficult or dangerous to reach windows, windows requiring significant furniture movement, windows with excessive window treatments and certain other special situations. Additional charges also apply to French style windows that do not have removable grids.
You cleaned my windows but I still see spots – Why?
If you see spots on the exterior of the windows after they've been cleaned, it's a very good chance you are looking at hard water stains. Without first cleaning the glass, it is very difficult to know if these stains exist on your windows. Hard water stains result from excessive mineral deposits in the water. The dirtier you allow the windows to become, the more the minerals in rainwater and the dust and dirt in the air wants to stick to the glass causing a semi-permanent spot. Standard window cleaning does not include hard water stain removal. We do offer glass spot and stain removal at an additional charge.
Do you clean screens?
Yes, we do, if you choose that service. The screens are washed and dried. The frame of the screen is wiped down but if the frame is excessively dirty whereby wiping it down doesn't get it clean enough, then a separate charge may apply.
Do you clean mirrors?
Yes we do – we will clean mirrors when they are permanently affixed to the wall (we do not remove and rehang them).
Do you clean chandeliers?
We may be able to clean your chandelier – this is determined on a case by case basis as decided by the salesman.
My appointment is for tomorrow and it's forecasted to rain – will you still come?
In most cases, yes. We are able to clean windows (interior and exterior) in the rain. Of course, windows will get wet in the rain anyway whenever it rains after we clean them and this has no impact on the job.