Gutter Cleaning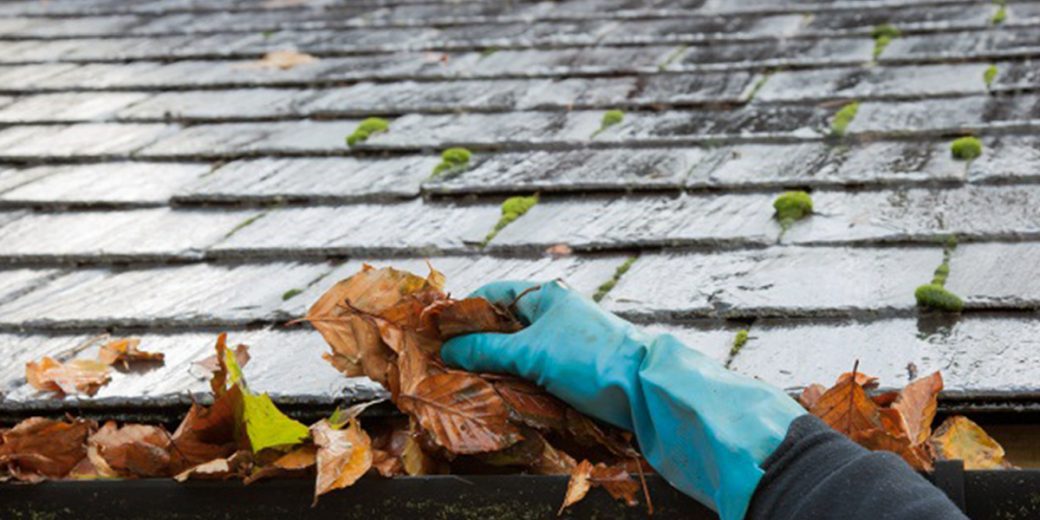 Gutter Cleaning on Long Island (Nassau & Suffolk County)
If you have gutters on your home, it's imperative to have them cleaned regularly. At Ned Stevens Gutter Cleaning of Long Island, we specialize in all things gutters, including gutter cleaning. Our experts will carefully remove debris from the gutters, valleys and eaves of your home.
As a fully licensed and insured company, we execute highly effective gutter cleaning to ensure the functionality of your gutters and — in many cases — improve the exterior appearance of your home. Whether you're in Suffolk County or Nassau County, contact Ned Stevens Gutter Cleaning of Long Island today for a free gutter cleaning quote.
Why Should You Schedule a Gutter Cleaning?
Most people are surprised at how easily your gutters can become clogged. As a matter of fact, it only takes ten pine needles or a few leaves to create a blockage that is impermeable enough to prevent water from flowing through the downspouts.
Once this happens and the water has no place to go, it will begin to spill over the sides of your gutters splashing onto the sides of your home and onto the ground. If roof debris remains untreated for long periods of time, it can lead to roof shingle, siding and gutter discoloration, wood decay, and premature shingle decay. Even more alarming, clogged gutters and roof debris can be a safe harbor for insects and insect infestations. Worst of all, when too much moisture builds up in the valleys, eaves and gutters it can lead to mold growth in the attic, soffits, and behind the fascia boards.

Misdirected water can damage your home over periods of time and:
Cause mold to take hold and grow
Cause foundation problems
Stain your vinyl siding
Rot the fascia boards
Cause basement flooding
Deteriorate your landscape
Benefits of Ned Stevens Gutter Cleaning of Long Island
When you contact Ned Stevens Gutter Cleaning of Long Island, we use long-standing, proven techniques to remove debris, sticks, and leaves from your home. Professional gutter cleaning typically offers several benefits for the homeowner, including:
Maintains the cleanliness and curb appeal of your home by halting mildew and mold formation.
Reduces the likelihood that gutter overflow will erode your landscape.
Prevents water from backing up into your home and causing expensive water damage.
Avoids gutter overflow, especially over the doorways leading in and out of your house.
Circumvents the possibility of overflow eroding your home's foundation.
How Often Should Gutters Be Cleaned?
Semiannual Gutter Cleaning
It's imperative to have your gutters cleaned at a minimum of two times a year. However depending on several variables such as surrounding tree height (including your neighbor's trees), proximity of trees, type of trees (evergreens vs. deciduous), many of our customers have the gutters cleaned 4 or 6 times per year.
An excellent rule of thumb to help you remember when to clean your gutters is to pair it with other common tasks, including:
Resetting your clocks for Daylight Savings Time
Switching the light bulbs on your front or back porch
Getting your tires rotated on your vehicle
When to Have Your Gutters Cleaned More Frequently?
While cleaning your gutters twice a year is the standard practice, there are situations when you should have them cleaned more than two times a year, such as:
If a severe storm comes through the Nassau and Suffolk County area and displaces twigs and leaves onto your home.
If your home has trees with overhanging branches.
If your home is in a downhill position from other homes where debris is easily blown onto your roof.
Whenever you see leaks or dripping from the gutters or leaders.
If you see plants or vegetation growing in the gutters.
If any parts of the gutter system are bent, drooping or pulling away from the home.
In each of these instances, your home will require more frequent cleanings to ensure your gutters are protecting your home as intended.
What's the Ned Stevens Gutter Cleaning Process?
Although gutter cleaning is a messy job, we make every possible attempt to remove all of the debris from the inside of the gutters and leaders in a safe and controlled environment.
The outside of the gutters and leaders are hosed down and all loose debris is rinsed off.

All gutters are cleaned by hand and flushed with the water coming from your outdoor spigot (we connect our own hoses).

The system is then checked for proper pitch, drainage and structural viability.

We make every attempt to inspect the condition of your soffits and fascia board to ensure there is no damage and all wood components are in functional operating order.

Our technicians will attempt to clean as much loose debris as possible. Extraordinary roof debris may be removed for a nominal fee.

After the gutters are cleaned and the leaders are flushed, any debris that came off the roof or out of the gutters is meticulously cleaned up and taken with the technician.
Although we do not clean chimneys, our technicians generally check the chimney cap to ensure it's securely fastened to the flue or crown. After the gutters have been cleaned and flushed, all debris is raked, bagged and taken away with us.
Contact Ned Stevens Gutter Cleaning of Long Island
Since 1965, Ned Stevens Gutter Cleaning of Long Island has been serving Nassau County and Suffolk County. We provide highly effective and innovative gutter cleanings, gutter installations, and gutter repairs at an affordable cost.
Complete our online contact form to request a free gutter cleaning quote.