Gutter Cleaning Service Plans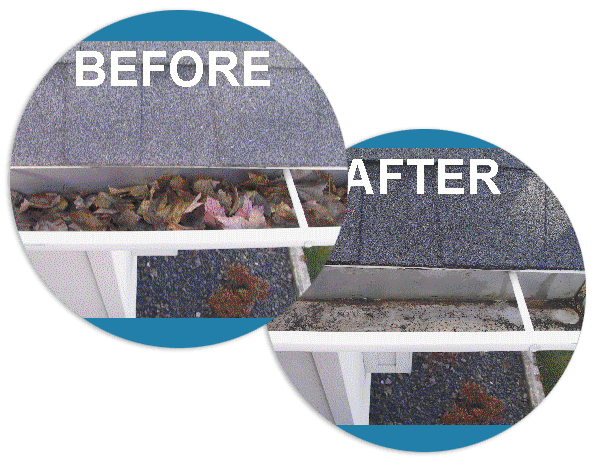 At Ned Stevens, our Gutter Cleaning Service Plans not only get your home on the correct cleaning schedule, they come with great benefits for free and save you money on the cost of your gutter cleaning!
The Diamond Service Plan provides the best, most comprehensive gutter coverage throughout the course of a year. Our Diamond schedule includes the following cleanings during a 12 month period:
| Service Contract Benefits | | | | |
| --- | --- | --- | --- | --- |
| Service Contract Discount | | | | |
| Regularly Scheduled Cleanings | | | | |
| Same Day Emergency Service | | | | |
| Next Day Emergency Service | | | | |
| Firm Date Appointment (AM/PM) | | | | |
| Locked-In Renewal Pricing (1 Year) | | | | |
| | | | | |
| Renail Gutters/Reattach Leaders | | | | |
| Pressure Washing Discount | | | | |
| | | | | |
| | | | | |
| Gutter Installation & Repairs Discount | | | | |
Once a Diamond Member, you receive all recommended cleanings, for a total of six gutter cleanings throughout the course of a 12 month period, and you will protect your most important investment from possible water damage:
March Service
Your gutters and leaders should be cleaned, flushed and inspected in March. Remember, heavy ice and winter debris sits in and on your gutters for months, pulling them off your home. Additionally, branches, twigs, and other debris pulled off trees will clog your gutters. Because the April showers are coming, make sure to perform a March gutter cleaning service!
Spring Service
In May and June, the trees will begin to reproduce. Oak tassels, seed pods, buds, "helicopters", ragweed, and other debris will shed from the trees. This debris is like a sponge that quickly clogs the gutters and leaders. These clogs, eventually, lead to gutter damage and possibly water damage to your home. Make sure your gutters and leaders are cleaned, flushed and inspected before the summer thunderstorms hit!
Summer Service
In July & August the summer thunderstorms are here. These storms will rip large, heavy debris off the trees, along with branches and twigs. This debris can be seen in your yard and street after every heavy rain, and it's in your gutters too! This large size debris will clog your gutters and leaders easily, in turn causing your gutters to go off pitch, possibly damaging your home and foundation. Make sure you clean your gutters and leaders every August!
Fall Services (3)
Come October, the fall is here! The debris will start to fall in late September, and continue steadily until January. The best way to control the overwhelming volume of fall debris and limit water damage to your home is to clean your gutters regularly in the fall. Although you could probably clean your gutter every week in the fall, we recommend only 3 cleanings: October for the early fall, November for the middle of the fall, and December for the late fall. These three gutter cleanings will protect your home and give you peace of mind in the fall, knowing that your gutters are in the hands of the gutter experts.
Sign Up for Your Service Plan:
[gravityform id=2 title="false"]