Gutter Installation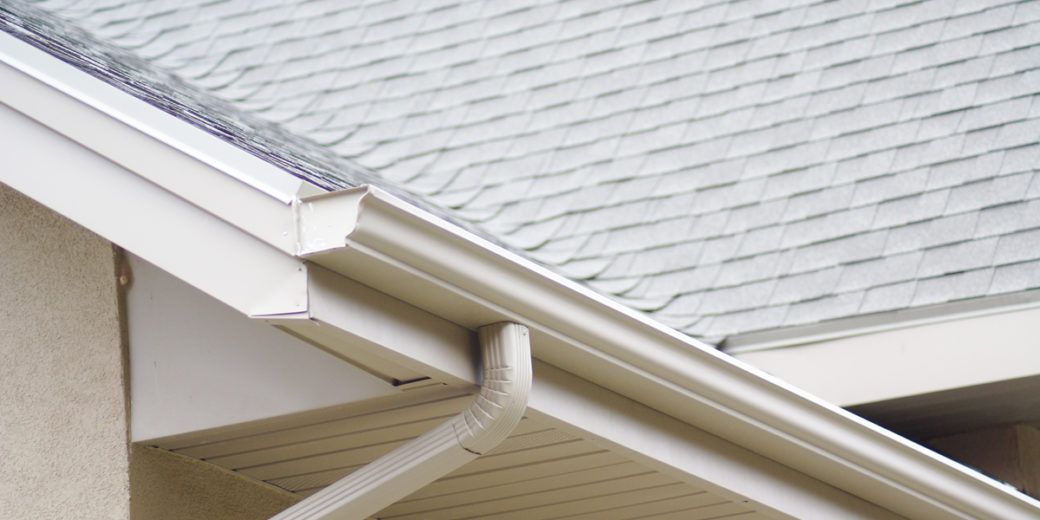 Gutter Installations on Long Island, Nassau & Suffolk County
For smart homeowners looking to protect their residence, Ned Stevens Gutter Cleaning of Long Island offers innovative and cost-effective gutter installations. We pride ourselves in using the best parts, state-of-the-art installation methods, and world-class customer service.
We are licensed and insured to perform gutter installations on Long Island, Suffolk County, Nassau County, and surrounding areas. We proudly stand behind all of our gutter installations and gutter repairs with an industry-leading written warranty up to 10 years — hailed as the best written warranty on Long Island.
How Do You Know If You Need New Gutters?
How do you know when you need gutters? Well, there are several signs that your home needs a new gutter installation. Some of the most common signs are:
Drips and leaks from the gutters and/or downspouts
Corrosion or rust spots anywhere or the gutters, roof or siding
Water overflowing over the gutters
Dirt erosion or mulch displacement anywhere around the home
Mold or algae growth on siding, window sills, roof, etc.
When your gutters fail to do their job, rainwater will slowly damage your home. All of the water that lands at the base of your home can cause expensive foundation damage and interior flooding. Instead of leaving it to chance or trusting a less than reputable contractor for gutter installations, contact Ned Stevens Gutter Cleaning of Long Island for the best and most cost effective solution.
Benefits of Gutter Installations on Long Island
The most obvious benefit of installing a gutter on your Long Island home is it diverts rainwater coming off your roof away from your home. Some of the additional benefits of a gutter installation are listed below.
Gutters Prevent Leaks and Protect Walls
In addition to the splash of mud created from rain falling onto the ground, falling rain water can cause staining and streaking on your walls. If the rain flow is high enough, it can creep into spaces, which may make your windows and doors more susceptible to rot and leaks.
Gutter installations from Ned Stevens Gutter Cleaning of Long Island will extend the life of your doors, windows, siding, roof and landscaping.
Gutter Installations Protect the Foundation
When water pours off the roof and contacts the ground around your home, it causes muddy water to flow onto your home, fascia boards, and increases foundation erosion. This powerful one-two punch of the elements can cause leaks into your basement as well as foundation degradation. However, a gutter installation will effectively redirect water away from the foundation and ground surrounding your home.
Gutters Keep Dirt off Your Home
As rain water contacts your roof, it naturally picks up leaves, dirt, and an array of other gunk. Without gutters, this gunk will head directly down the walls of your home — leaving visible trails of gunk and debris in its wake.
However, properly installed gutters will prevent this from happening. New gutters will give your home that "new look" finish while reducing the unsightly results of uncontrolled rain run-off.
Better Process, Better Components, Best Results at Ned Stevens
Ned Stevens uses the best materials and state-of-the-art roll forming tools when performing gutter and leader installations. Instead of inferior, cheaper products, All Ned Stevens gutter installations on Long Island utilize the heavier gauge (.032) aluminum as well as the heavier gauge (.019) leaders for enhanced durability and longevity.
While others may install gutters "by eye", all gutter installations at Ned Stevens use precise (1/8") measurements and all pitching is done with objective, metered levels. Each installation is completed with screwed-in, ribbed, hidden hangers, which ensures the fasteners will not pull out like spikes or nails under heavy rain or snow weight loads.
The leaders are installed with screwed-in straps. The screws ensure the straps will not "pop" off — even in heavy winds. For masonry applications, we pre-drill all strap holes and use zinc plated masonry anchor screws as opposed to nails which will always decay over time and come loose.
When comparing us to the competition, remember to ask the following questions:
Do you use hidden hangers to install the gutters? If yes, what brand?
Ned Stevens uses the best hidden hangers on the market, manufactured exclusively by Raytec LLC.
What thickness (gauge) is the aluminum used?
Ned Stevens uses only .032" gauge for gutters and .014" for downspouts (certain exceptions for custom colors). Most other companies use .027" for gutters and .016" on the downspouts, making our product and installation much thicker and stronger than the competition.
What type of painted screws do you use?
Ned Stevens uses only Raytec brand Rezist® screws, which are electrically treated to resist corrosion for up to 10 times as long as the competitors' screws.
What type of sealant do you use?
Ned Stevens uses only Geocel 2320. This is a much stronger bonding agent than what is found in the big box home improvement stores.
Contact Ned Stevens Gutter Cleaning of Long Island
At Ned Stevens Gutter Cleaning of Long Island, you can choose from a wide array of downspouts, gutters, and gutter protection covers for your home in Nassau County, Long Island, or Suffolk County. Our seasoned team of gutter experts will help you choose the best type, color, and look of gutter to compliment your home.
Regardless of your questions or needs, Ned Stevens Gutter Cleaning of Long Island offers premier gutter installations backed by reasonable prices, industry-leading warranty, and world-class customer service.
If you have questions, we have answers!
Complete our online contact form for a free gutter installation quote.