Gutter Protection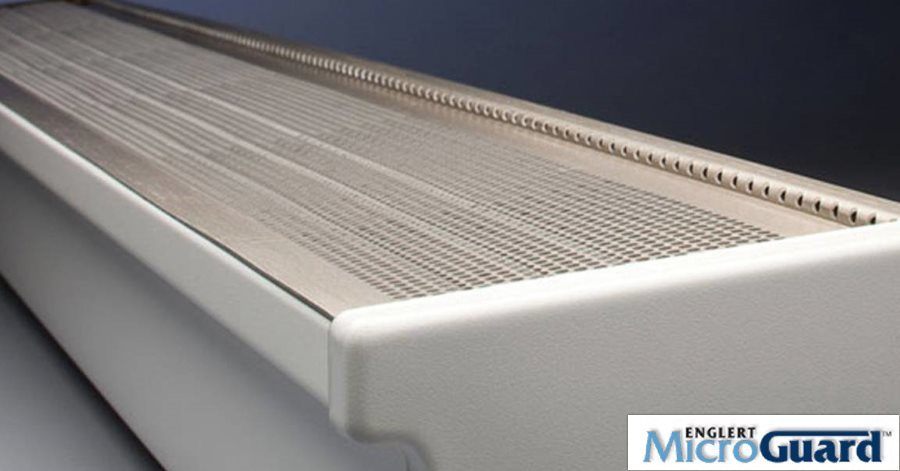 Mid-Level Priced MicroGuard Gutter Protection
Manufactured right here in the United States by Englert, Inc., the MicroGuard gutter screen system utilizes the latest in micro-filtration innovation to deliver outstanding protection for your home. MicroGuard features uniquely angled micro perforations on the screen designed to redirect larger debris while allowing water to flow into your gutter system and away from your home.
In addition, the screens are enhanced with a raised, steep groove that prevents water from back splashing and traveling under your home's shingles. Every component of the MicroGuard screen system is infused with innovation to reduce and sometimes eliminate the number of required gutter cleanings.
Benefits of MicroGuard Gutter Protection
MicroGuard will allow you to say goodbye to cleaning leaves, acorns, twigs, and other debris from your gutter. Most importantly, MicroGuard can reduce or even eliminate the number gutter cleanings. Let's look at some of the other benefits of MicroGuard:
Since it doesn't penetrate the shingles on your roof, MicroGuard will not void the warranty on your roof.
MicroGuard is available in three different styles and configurations, so that we can match the perfect system for your roof and home.
MicroGuard naturally flows with your roofline and is virtually invisible from the street.
Built with an ultra-reliable construction, MicroGuard is designed to deliver superior performance and longevity.