Why Are Aluminum Downspouts & Gutters So Popular?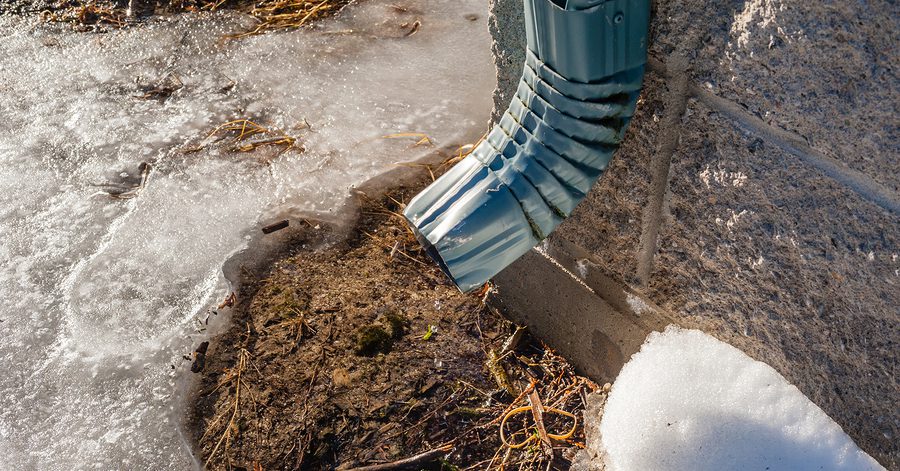 Aluminum gutters & downspouts are designed to move the rainwater away from your home. However, aluminum isn't the only option — but is the preferred material for many homeowners. At Ned Stevens Gutter Cleaning of Long Island, we regularly install aluminum downspouts and gutters because of the all-around value offered by this material. Let's take a closer look at the key benefits of aluminum as well as some other options for downspouts.
Aluminum Gutter Downspouts & Gutters Are Affordable
Price is almost always a factor. And if you're concerned about the price of your gutter installation, then aluminum is an economical choice. Aluminum is a very common gutter material because it meshes quality, affordability, and aesthetic appeal.
Aluminum Gutters & Downspouts Are Attractive
Another reason homeowners choose aluminum is it looks amazing. At the same time, aluminum downspouts and gutters are available in several different colors. This versatile material can even be painted to match the exact color pallet of your home, which makes this an even more attractive option to homeowners.
Aluminum Is Rust Proof
If you are searching for gutter material that will resist rust, aluminum is a great solution. While steel gutters also have limited corrosion qualities, these gutters can be very heavy. And when you add the weight of leaves, water, and other debris that typically builds in your gutter system, you have a potential recipe for disaster with steel gutters.
Seamless Gutters Are Available in Aluminum
Whether you already have a gutter system or are looking for gutters to best suit your new home, seamless gutters are a good investment. Seamless gutters are end-to-end, full-length gutters with no seams, connections, or joints between the straight runs of the system. Seamless gutters can be manufactured from a single piece of aluminum and typically offer superior long-term value. These gutters are less prone to leaks and warping.
Aluminum Gutters & Downspouts Are Lightweight
One of the top issues homeowners experience is sagging gutters. However, when properly installed, aluminum gutters do not have this problem. Because aluminum is so strong and lightweight, it boasts the ability to continue to perform without those unsightly dips. In addition to being an eyesore, sagging gutters can cause overflows, which can result in damage to your home and property.
Aluminum Gutters Can Handle High Volumes of Water
Depending on where you live, constant or heavy rain can cause real problems to an undersized gutter system. Long-lasting, strong, slow moving storms can generate high volumes of water that will get backed up in gutters not designed to perform in areas with significant rain. Aluminum gutters, however, are naturally stronger and have a wider channel. Its design and natural attributes allow aluminum to carry more water away from your home.
Aluminum Downspouts and Gutters Can Last A Long Time
Aluminum is one of the most durable gutter materials available. It is proven to withstand punishment from snow, rain, and even hail. On the other hand, gutters made from thinner metals and wood are likely to thin out, which can cause them to fail within a few years. Aluminum gutters, however, can be relied upon to deliver protection for 20 years or more.
Alternatives to Aluminum Downspouts and Gutters
While aluminum is the most prevalent gutter material and boasts several advantages over other types, let's look at other types of gutter material.
Galvanized Steel Downspouts and Gutters
Galvanized gutters are simply steel gutters with a coated layer of zinc. These gutters are notably strong but may be prone to rust.
Copper Gutter Systems
Copper gutters are typically more expensive than aluminum. Yet, copper downspouts and gutters usually will not last long enough to justify the significantly higher costs. The main reason someone chooses copper gutters is for the unmistakable aesthetic and architectural appeal. At the same time, copper gutters don't need to be painted and don't mildew as other panted surfaces may.
Vinyl Gutters
Looking for a more cost-efficient solution than aluminum gutters? If so, vinyl gutters will be your solution. Vinyl gutters are very lightweight and are supplied in pre-cut sections, which makes installation easier.
At the same time, vinyl gutters are offered in a range of colors to match homes with vinyl siding. However, vinyl gutters lack the durability of metal and will eventually break down due to exposure to sunlight. Vinyl gutters also don't work well in cold environments. Because of this, vinyl gutters will need to be replaced more often.
Zinc Gutters
Similar to copper gutters, zinc will usually be unpainted and have a gray, silvery finish. Over time, the zinc will develop a protective patina that safeguards from corrosion and weathering. Although zinc gutters are significantly more expensive than aluminum, they do not require paint, have a much longer lifespan, and will need little gutter maintenance in the way of their finish. Of course, all gutter will require similar cleaning maintenance regardless of their material composition.
Contact Ned Stevens Gutter Cleaning of Long Island
Since 1965, Ned Stevens Gutter Cleaning of Long Island has been delivering world-class solutions to homeowners throughout the area. While we pride ourselves in being the premier gutter installation, gutter repair, and gutter cleaning service provider, we also offer:
Our goal is to meet your needs, exceed your expectations, and keep your feet safely on the ground.
Contact Ned Stevens Gutter Cleaning of Long Island today.