Seriously…Are Gutters Necessary For My House?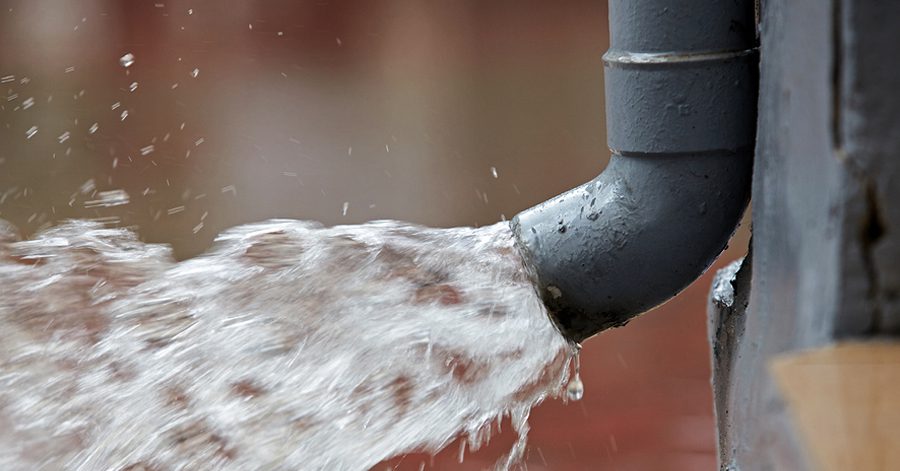 There is, for some reason, a growing trend of skepticism among homeowners nationwide about gutters. "Are gutters necessary? Or are they a frivolous add-on?"
This may have much to do with economic uncertainty throughout each neighborhood. If gutters are not necessary, then you may be able to avoid spending money on gutter repair and gutter maintenance?
Rest assured, homeowners: gutters are indeed quite necessary! Keeping clean, well-maintained gutters is more than just another expense. Rain gutters have been staples of Long Island Homes for over a hundred years, and with very good reasons. What are those reasons, you ask?
Read on – for a new appreciation on the silent gutters that work around the clock 24/7/365 protecting your home.
"Are Gutters Necessary?"
Yep. In a money saving sense, they are quite necessary. They are also necessary for protecting the structural integrity of the house. They protect the home to a greater degree than most homeowners recognize. Especially if you're not in the habit of keeping them maintained, you may not realize the financial savings they bring.
The different gutter parts make up an entire system designed to prevent water damage. If you don't know how much money water damage can cost a homeowner, consider yourself lucky. Water can cause expensive repairs to:
As a point of reference, foundation repairs can cost six figures. Compare this to the cost of installing gutters and maintaining this system.
Gutters draw the water away from your home and deposit it where it will be free to run off away from your house — keeping the structure intact, as well as your bank account.
"Yes, But Do I Need Gutters On My House?"
Your skepticism is understandable. The "Do I Need Gutters On My House" debate tends to focus just on where the gutters touch – primarily, near the roof and down one side.
But again, gutters are necessary. Long Island gets its fair share of rain, in addition to summer thunderstorms, and is even potentially susceptible to hurricanes in late summer and fall. And obviously, there's plenty of snow in the wintertime.
"But that's why we have slanted roofs!"
There are two problems with this argument:
Just because a roof is slanted doesn't mean ALL the water falls off; and
If you don't control where the water falls below, you can get massive puddles where you might not want them, or pooling and that can cause very expensive damage.
Again, the cost of installing and maintaining gutters is practically nothing compared to new drywall, a new roof, a new garden, a flooded basement or foundation repairs.
"Okay, But Seriously... Do I Really Need Gutters On My House?"
Yes. Seriously. You do. There are plenty of homeowners out there who constantly ask, Do I really need gutters on my house? These are the same people who ask, Isn't a Washer-Dryer the same as my sink and oven? and, Why bother with a fireplace?
Don't let yourself be counted as one of these people. You're a homeowner – get smart about it. Get new gutters or gutter repair if yours are in shambles. Talk to a professional at Ned Stevens Gutter Cleaning of Long Island to see which gutter system is best for you and your home.
Pay to have a professional come and maintain those gutters on a regular basis. Get them cleaned out, and keep them clean. Gutters are essential safeguards against water damage. And if you don't think water damage costs a ton more than gutter repair and maintenance, just ask someone that has had water issues in or around their home. A very unpleasant problem to have.
Contact Ned Stevens Gutter Cleaning of Long Island
Your home is most likely the largest financial investment you'll make in your life. It only makes sense to protect your investment and the security of your family by having professionally installed gutters. Once you have gutters professionally installed, it's best to have your system regularly maintained at least twice a year, spring and fall. If your home is in a very wooded area, then it's best to have a service contract and have the professionals maintain your gutter system as needed.
Fortunately, the experts at Ned Stevens Gutter Cleaning of Long Island are here to help! We bring decades of experience helping homeowners throughout the Long Island area with gutter repair, gutter installation, and gutter maintenance.
Contact Ned Stevens Gutter Cleaning of Long Island today.