What's the Best Gutter Material for Your Home?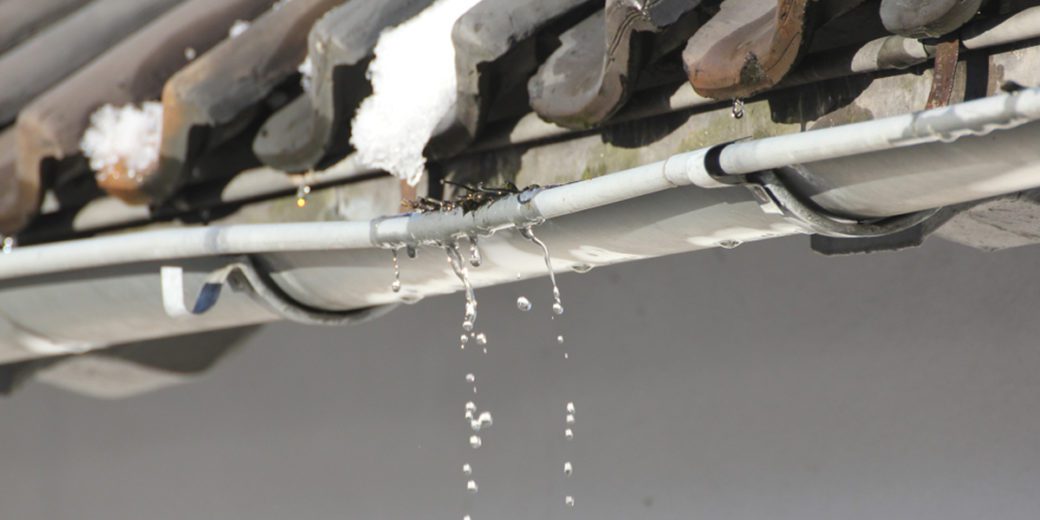 Whether they're seamless gutters, wood gutters, k-shape gutters, ½ round gutters, gutters made of galvanized steel, or any other type, all gutters work to move water safely away from your home.
While rain gutters may be simple, the material used can impact the installation process, how much maintenance is required, the longevity of your gutters, and the cost to have gutters for your home replaced.
With that being stated, the team at Ned Stevens Gutter Cleaning of Long Island has created a guide to different materials used on gutters for your home. Let's take a closer look at the different gutter materials and which one may be more ideal for gutters for your home.
Vinyl Gutters
As the least expensive gutter material, vinyl gutters are made from sheets of vinyl material. These vinyl sheets are joined together using small, sturdy plastic joints and are secured by different types of gutter hangers. Vinyl gutters are available at most home improvement stores, usually in a variety of colors, including white, black, brown, tan, green, and grey.
Vinyl Gutters May Be Easily Damaged
Vinyl gutters are unique in a number of ways. First of all, these types of gutters are made of vinyl, a material that may resemble metal but is more like plastic. Some people are turned off by vinyl gutters because they appear cheap. Vinyl gutters are also subject to UV degradation from sunlight. Along those lines, vinyl gutters are more likely to sustain structural damage compared to other more durable materials. They simply don't hold up well enough, especially in locations where the temperature can widely vary.
Vinyl Gutters Are Available in a Range of Colors
Some feel that vinyl rain gutters are actually quite attractive. They can come in a wide range of colors, however, these may be difficult to find since vinyl is one of the least popular types of gutter material. Vinyl rain gutters are also easy to work with, due to the pliability of the material. Vinyl gutters are easy to cut and can be trimmed down to accommodate any type of roof when you are installing new gutters.
Steel Gutters
Steel gutters are very common in the market. These types of gutters are highly desirable because they are light and durable at the same time. These types of metal gutters are very strong and long-lasting and are typically used in commercial applications.
Steel Gutters Are Extra Durable & Cost-Effective
Because they are durable, you don't have to have these gutters replaced often. However, the main advantage of these rain gutters is that they are cost-effective when compared to other types of gutters.
In addition, steel gutters are relatively easy to install. While vinyl gutters can be negatively affected by the sun's UV rays, steel gutters are not.
Aluminum Gutters
An aluminum gutter is a type of gutter that is made up of milled aluminum. With primary aluminum as the main ingredient, aluminum is a composite material that is made from two types of metals.
In addition to being used for gutters, aluminum is often the material used for gutter protection and gutter covers. Most commercial and residential buildings use aluminum gutters as well as zinc rain gutters.
Aluminum Gutters Are Durable, Lightweight, and Attractive
While aluminum gutters are very common, they are extremely attractive and boast a timeless aesthetic effect. At the same time, aluminum is a very durable material that is built to last for several years. Aluminum types of gutters are lightweight, which also means they are easier to install.
Aluminum Gutters Can Resist Rusting
An aluminum gutter system is usually an ideal selection because of the material's ability to resist rust. And this gives aluminum an edge over traditional steel gutters. Aluminum gutters are a good choice for homeowners who want a high-quality gutter without paying a premium.
Copper Gutters
Copper gutters are the traditional type of rain gutters often used on older houses with traditional style. Even though copper gutters are often used on older homes, this material can also be found in homes that are being renovated and/or restored.
Copper Gutters Are the Most Expensive Gutter Material
One of the most desirable attributes of copper gutters is the attractiveness of the material. Copper exudes a level of opulence, but this allure comes at a hefty price. In fact, copper rain gutters are among the most expensive. They are also some of the most durable. Copper is a "precious metal" and therefore, comes with a price - typically 5 to 10 times the cost of aluminum.
Stainless Steel
Stainless steel gutters are popular because they are strong, corrosion-resistant, and easy to install. This type of gutter system is regularly sold at most big box home improvement stores. And for good reasons.
Stainless Steel Gutters Are Corrosion Resistant
The first advantage of stainless gutters is that they are corrosion resistant. A stainless steel gutter is made from steel, which is an alloy made from iron and other metals.
Because it's resistant to rusting and corrosion, steel gutters are relatively maintenance-free. This means stainless steel gutters will not require painting to retain their attractive allure.
Looking for the Best Gutters? Contact the Gutter Experts at Ned Stevens Gutter Cleaning of Long Island
Choosing the best gutter system for your home can be tough. With so many options and factors to consider, knowing where to start is often the most challenging step. Fortunately, you are not alone.
The rain gutter experts at Ned Stevens Gutter Cleaning of Long Island offer decades of experience helping homeowners choose the best gutter systems. We specialize in all things associated with the gutter and home, including gutter guards.
Simply put, we will guide you through the process, help you choose the best gutters for your home, and keep it performing as well as the day your gutters were installed.
Contact Ned Stevens Gutter Cleaning of Long Island today for the best gutter system for your home or property.