5 Ways Power Washing Increases Your Home Value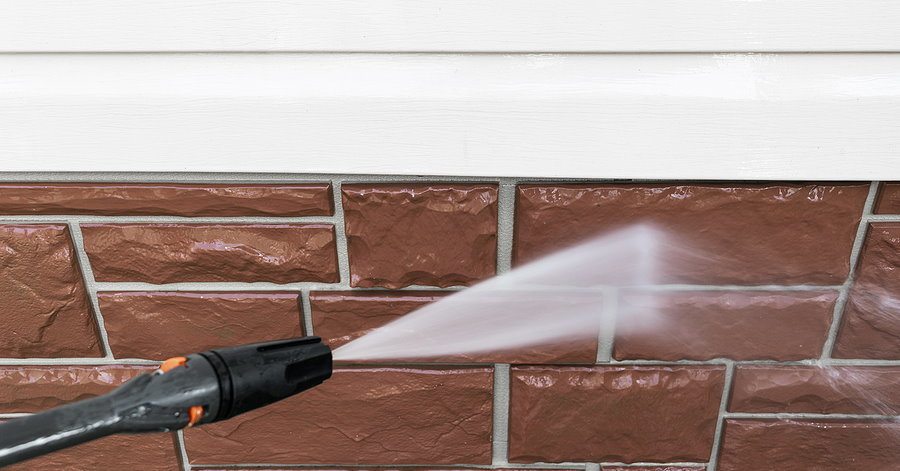 Did you know power washing your home, fence, and driveway is one of the most cost-effective ways to increase the appeal of your property? Best of all, you can enjoy the benefits of power washing without ever lifting a finger when you contact Ned Stevens Gutter Cleaning of Long Island.
At Ned Stevens Gutter Cleaning of Long Island, we've been helping customers restore the outside appearance of their homes since 1965. Although we are known throughout the area for installing, repairing, and cleaning gutters, that isn't the only thing we do.
We also use our power washers to clean home exteriors, roofs, fences, patios, and driveways. We offer convenient scheduling and will arrive at your property prepared to unleash the amazing benefits of power washing. Don't hesitate to reach out to the team at Ned Stevens Gutter Cleaning of Long Island to schedule power washing. And in the meantime, continue reading to learn five different ways power washing increases your home value.
Eliminates Mold and Bacteria from Growing
There are all types of harmful bacteria, mildew, and mold that can accumulate outside of your home. Thankfully, power washing takes care of just about all of it. The high-pressure water at a designated safe level can eliminate even the peskiest and sturdiest of debris.
One of the most harmful substances power washing can get rid of is fungi like mold and mildew. Removing any mold buildup before it grows not only improves the appearance of your home, but it can reduce the likelihood of associated respiratory problems. And if you're looking to sell your home, potential buyers will appreciate the extra effort you've taken to make your home more safe and hospitable.
Increase the Appeal and Market Value of Your Home
When it comes to selling your home, first impressions matter a lot! If you were shopping around for a new home, which of the following houses would appeal to you more?
A house with clean sidewalks, a debris-free patio deck and a stain-free driveway, or

A home with clogged gutters, a driveway filled with oil stains, and a fence that looks green and dilapidated?
The answer is obvious. Maintaining curb appeal is more than just planting trees and maintaining a nice garden for everyone to see; it encompasses the entire exterior of the home. Power washing your property is a quick and easy way to raise the appeal of your home and attract potential buyers.
Keep Your Home Prepared for Inspections & Sale
Moving into a home that has a lot of renovation to be done is not appealing or a prime selling point. Inevitably, the more work your home needs to have done, the lower the market value will be after an inspection.
If you are trying to move in a hurry, power washing can significantly boost the value of your home within a 24-hour period. In fact, it's one of the fastest ways to give your property appeal and value a boost. With professional power washing, you can rest easier knowing that your property is ready for anyone who comes to look.
Prevent and Reduce Repairs with Power Washing
Not all the ways power washing increases your home value can be seen at first glance. In case it slipped your attention, neglecting your property's exterior will make small problems become giant ones down the road.
For example, regularly cleaning your gutters twice a year can significantly raise its lifespan over time. Failure to clean gutters can lead to a whirlwind of problems including expensive property damage, flooded basements, insect infestations, mold, mildew, and other nightmarish situations.
Investing in regularly scheduled basic maintenance can save you thousands of dollars in the long run by preventing more expensive repairs. And regularly power washing your home, driveway, patios and fences shouldn't be a service you neglect. Best of all, Ned Stevens Gutter Cleaning regularly offers valuable promotions and specials. Make sure to check out our current promotions to see if any of them match the service you are looking for.
Help Keep Insects & Critters Away with Power Washing
Raccoons are cute, but from a distance. If you've ever had a garden, you know all too well how they can pick it apart in minutes. Keep them and other critters like wasps and bees away from your property by giving them no safe place to linger.
Animals and insects tend to thrive in dusty, undisturbed, not so maintained areas. Power washing regularly lessens the opportunity that they will create a home somewhere on your property.
Contact Ned Stevens Gutter Cleaning of Long Island for Power Washing
The benefits of power washing your property are endless! In addition to the aesthetic advantages, power washing increases your home value, saves money, and protects your investment. And the experts at Ned Stevens Gutter Cleaning of Long Island can help. Contact us today to schedule your power washing consultation.