Top Summer Home Improvement Projects for Function & Form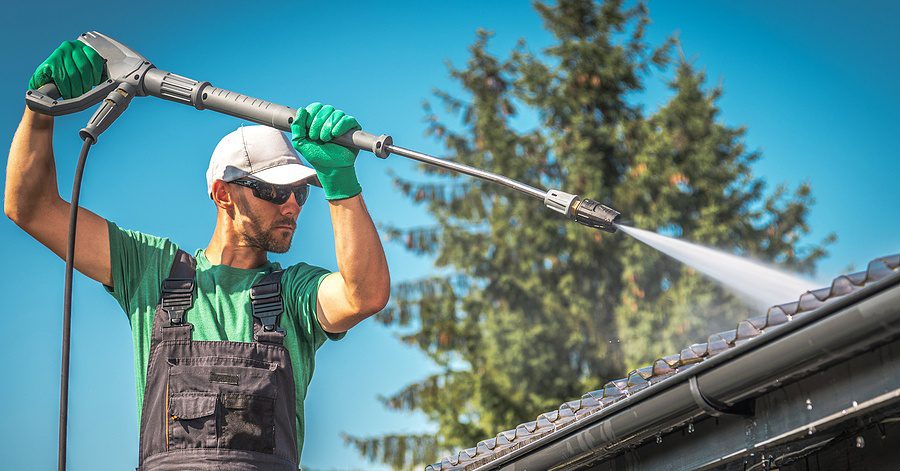 If you're looking to spruce up your home, there are several summer home improvement projects you can start today. However, not all summer home improvement projects are created equally or will have the same cosmetic or functional impact.
At Ned Stevens Gutter Cleaning of Long Island, we've outlined our top summer home improvement project you should start today. These low-to-medium-effort home improvement projects will make an immediate impact on the aesthetics or functionality of your home. Best of all, the team at Ned Stevens Gutter Cleaning of Long Island can and will help. Read our top list of summer home improvement projects, and don't hesitate to reach out to us today to schedule service.
Give Your Home a Facelift with Exterior and Interior Painting
It's surprising what a new coat of paint can do for a home. Exterior paint can liven up your home and give it a completely new curb appeal. If your home is dull or uses a color that's no longer trendy, then you owe it to yourself to have your house painted this summer.
The new color can completely change your home's aesthetic. If you want something more modern, then you should look for bold colors that appeal to the eye. If you want something more rustic, then you should aim for earthy tones.
And don't forget the trim! The trim color of your home is the perfect way to make the primary color pop, especially on the inside. If your base color for the room is a darker color, go for a bright white to create a dynamic contrast.
However, don't be limited by white trim. Today, graphic and interior designers are playing with unique trim colors to create dramatic rooms, so you shouldn't be afraid to go for it. Whether inside, outside, or both, painting your home is the perfect summer home improvement project!
Schedule Professional Gutter Cleaning
While painting your home is great for the aesthetic appeal, your gutters are critical to its functionality. As such, one of your summer home improvement projects should be to schedule a professional gutter cleaning. In fact, it's best to have your gutters cleaned at least twice a year, depending on where you live, the amount of rainfall you receive, the number of trees around your home, and other key considerations.
In either case, the fall and winter seasons can add a lot of debris and damage to your gutters. They may be filled with leaves, twigs, seedlings, and other debris. Animals often nest in gutters, too during the winter because it's a protected area, especially if you have covers or screens on the gutters.
To keep your home safe during summer storms, having your gutters cleaned by the team at Ned Stevens Gutter Cleaning is the best path to take. We can remove leaves, nests, and other debris that is or will soon be blocking your gutters. As a result, the water can easily pass through and be directed where it needs to be deposited.
When your gutters are cleaned during the summer, you're also preparing them for the fall season. They'll look great during the rest of the summer season, and you won't have to worry about them overflowing during the summer and fall seasons.
Restore the Allure of Your Home with Power Washing
Another important summer project to complete is to have your home - and other areas around it - power washed, ideally before painting it. If your home is dirty, the paint will be less likely to stick to the surface, which can result in a splotchy or discolored look.
At Ned Stevens Gutter Cleaning of Long Island, we offer professional power washing and soft washing services designed to remove dirt, pollen, and any other debris that's sticking to your home's exterior. You'll be amazed at just how clean your home looks after our power washing service. However, you don't have to stop at the exterior of your home, we also offer fence power washing, deck power washing, patio and paver, and driveway power washing.
In some cases, you won't even need to worry about any other summer home improvement projects. A simple power washing can make your home look practically new.
Consider Foundation Maintenance, Repair, and Support
When was the last time you looked around your home's base to inspect the foundation? If it's been a while, then you should definitely make it a part of your summer home improvement projects. The winter and spring seasons can be especially tough on foundations. Winter's snow, springs rains and summer's thunderstorms can often accumulate water around the foundation. And that can often lead to erosion.
You can perform a cursory inspection yourself, but you'll want a specialist to tell you if anything is wrong. Summer is a great time to repair and support your foundation for the next year. It can keep your home standing strong for years to come.
Cleaning Your Roof Is a Key Summer Home Improvement Project
Is your roof an eyesore? Moss? Lichen? Black streaks? If so, it's time to have it washed. Summer is an ideal time for roof washing because it's safer for contractors to clean it. They're able to clean every aspect of your roof without worrying about slipping on ice or wet leaves. And having your roof professionally cleaned can help extend its life and open the door to a host of benefits:
Not only does a dirty roof look bad, but it can also present a clear hazard to your home. Moss may start to spread into your attic and start to deteriorate the wooden structural supports there. Even worse, the mildew can lead to fungus and mold growing under the eaves, behind the facia boards and in your attic. We see it all the time.
Roof washing removes the moss, algae, lichen and mold and keeps your roof looking new. It also helps the roof do a better job of reflecting sunlight and maintaining its integrity.
Maintain Your Asphalt Driveway This Summer
One final project you should complete during the summer is to reseal your driveway. The cold winter temperatures likely wreaked havoc on the asphalt as it continually contracted and expanded. The summer is an ideal time to seal up any cracks and prepare them for the rest of the year.
Contact Ned Stevens Gutter Cleaning of Long Island for Help with Summer Home Improvement Projects
The summer months are the best time to start home improvement projects. And the experienced home improvement specialists at Ned Stevens Gutter Cleaning of Long Island can help.
Contact us today to learn more.