5 Must-Have Items on Your Summer Home Maintenance Checklist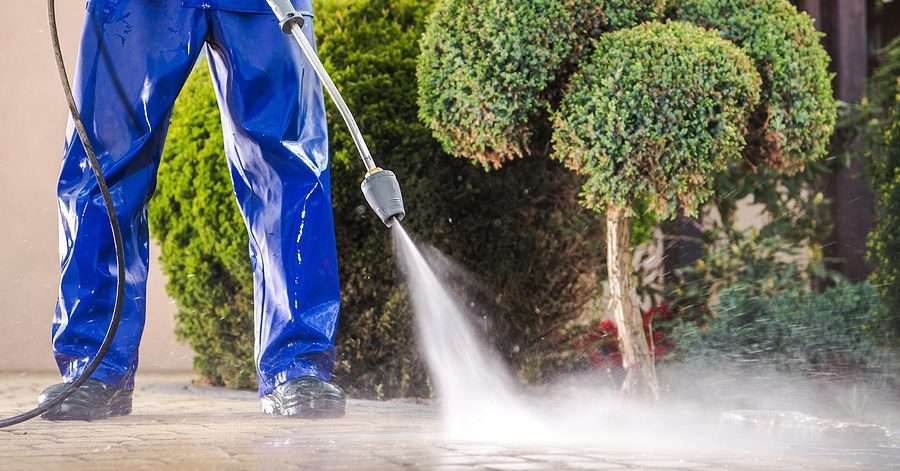 When was the last time you updated your summer home maintenance checklist? If you don't know, now is a perfect time!
Your home needs to be prepped and primped to keep it looking shiny and new. For that matter, there are several seasonal items you should schedule to perform in the winter, fall, spring, and summertime. While each and every little detail may not matter to you, there are five things that you must feature on your summer home maintenance checklist.
Let's explore them together so you can continue to maintain the appearance and value of your property. And if you have any questions or would like to schedule a service, don't hesitate to reach out to the team at Ned Stevens Gutter Cleaning of Long Island today.
5 Things to Add to Your Summer Home Maintenance Checklist
Whether you live in East Hampton, Bay Shore, Shirley, or anywhere else in the U.S., there are certain elements that are absolutely quintessential to any summer home maintenance checklist. In fact, your summer home maintenance checklist isn't complete until it includes:
Clean Gutters and Downspouts Are a Top Summer Maintenance Checklist Item
Experts recommend that homeowners should clean their rain gutter system at least twice a year, preferably in the spring and fall. But this is not a hard-and-fast rule, and you can still have them cleaned in the summer. Cleaning is done to remove leaves, twigs, dust, pines, and other debris that accumulate during the year in the gutters and downspouts. Gutter cleanings are almost always needed after major storms such as the most recent storm Isaias.
Debris can build up faster if there are trees with branches overhanging the roof of your home. The whole idea behind gutter cleaning is to maintain an efficient flow of water and prevent overflowing gutters. Property damage and mold growth are two major issues caused by overflowing and leaking gutters. Not to mention, it can lead to gutter damage, expensive repairs, or new gutter installations.
Gutter Repairs and Installation Are Key Summer Maintenance Items
The summer is an ideal time to have gutters installed or gutter repaired. Gutters are not made to last forever, so there will come a time when you'll need to call in the professionals for repairs or new installations. Common signs gutters should be repaired or replaced are the appearance of large holes, cracks, rusts, loose nails or screws, and broken fasteners.
If gutters are tilted, sagging, separated, or pulling away from the roof, then there is a need for maintenance and repairs. New installations are usually required when gutters are beyond repair or already detached and fell off. If this is the case, you can upgrade to a more modern gutter system and even install gutter covers, gutter screens, and splash guards. These will help to keep out debris and prevent gutter overflows.
Roof Washing Should Be on Your Summer Home Maintenance Checklist
When was the last time you washed your house roof? The roof protects the home in so many ways, yet it hardly gets the type of care it deserves. I guess it's because the roof is above eye level. Nevertheless, washing the roof has its perks and can even prevent the cancellation of your homeowner's insurance policy.
Top benefits of roof washing include preventing roof deterioration and premature replacement. In case you didn't know, moss, mold, lichen, algae, and other types of microorganisms attach themselves and feed on the organic materials in the roof shingles or tiles. This often leads to rotten wood, loose shingles, roof leaks, moisture, ceiling stains, mold infestation, and possible property damage. You can avoid this "domino effect" by getting the roof power washed by the professionals.
Window Cleaning Is a Key Home Maintenance Item for Summer
Your summer home maintenance checklist is not complete unless window cleaning is included. Windows are aesthetically pleasing and allow more natural light into the home when they are squeaky clean and shiny. However, cleaning them yourself can be overwhelming, especially when it comes to the exterior of the window.
Besides, windows that are out of your hand reach are difficult to clean and may involve climbing to get to them. This is not something our experts at Ned Stevens recommend to homeowners because of the risk of falls and injuries. Our window cleaning techs have the right tools, equipment, and cleaning products for easy, fast, safe, and efficient window washing. Not only do we handle this frustrating task, but we also use purified water that guarantees a crystal clear shine.
Powerwashing the Home Exterior Is the Perfect Warm Weather Maintenance Item
Since you're cleaning your windows, why not powerwash the entire exterior of the home for a complete facelift? Dust, dirt, grime, stains, mildew, bacteria, algae, mold, and tiny organisms tend to cling to the outer walls and sidings of your home over time. These destructive elements tarnish the look of your home and can rot wooden boards and framework.
While you're at it, remember to powerwash the decks, fences, patios, walkways, and driveways. Although it seems like a task you can skip, professional exterior power washing may actually increase your home value by more than $10,000. Not to mention, it adds curb appeal and may help prevent unnecessary repairs.
Contact Ned Stevens Gutter Cleaning of Long Island
When it comes to checking off every item on your summer home maintenance checklist, Ned Stevens Gutter Cleaning of Long Island can help. While gutter cleaning is in our name, it's only one of the several services we offer to help your home look and be its best.
Contact Ned Stevens Gutter Cleaning of Long Island today.