4 Undeniable Benefits of Roof Cleaning All Homeowners Must Know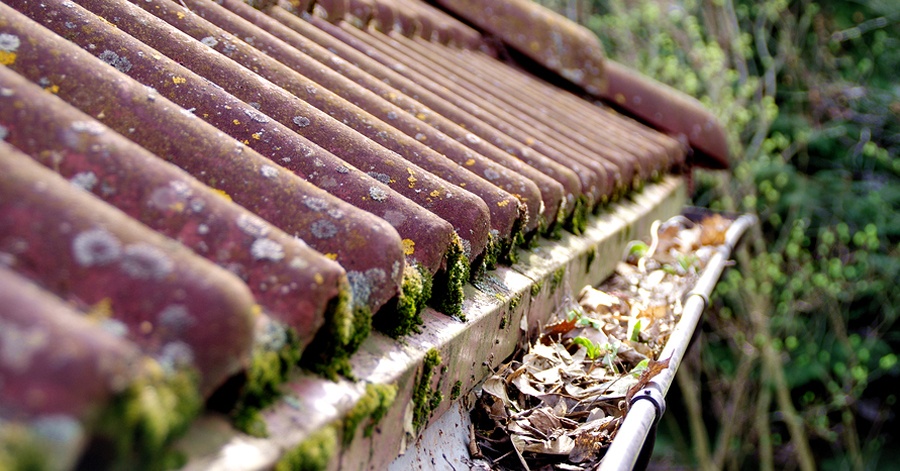 It's easy not to pay attention to your roof – until something goes wrong. The benefits of roof cleaning are usually lost until someone else points it out to you. Unfortunately, if this person is from your insurance company, and if that person threatens to cancel your policy unless you do something about your roof, it's definitely time to give your home's roof some love and attention.
Recently, there has been an increase in the number of homeowners on Long Island receiving notices from their insurance carriers about their roofs. These insurance companies are sending inspectors to do quick, pass-by, cursory inspections from the sidewalk.
These inspectors are prone to take pictures and make quick judgments. If they spot a roof on their plan that is clearly neglected and starting to threaten big repair money, they'll inform you in the not-so-pleasant way insurers tend to.
Luckily, it's not the end of the world, and in most cases, doesn't even require costly repairs. The professional roof cleaning team at Ned Stevens Gutter Cleaning of Long Island can quickly provide expert roof cleaning services to reduce the insurance threat while providing a number of positive benefits. Continue reading to learn four undeniable benefits of roof cleaning all homeowners must know.
Avoid Insurance Cancellation with Roof Cleaning
Insurers are calling out Long Island homeowners for a number of things:
With professional roof washing services from Ned Stevens of Long, you can get these items taken care of. Even if your insurance carrier has notified you of potential cancellation but failed to give specifics, our team can let you know the likely cause of the letter and take quick care of it for you. Avoid insurance cancellation with roof cleaning from our experts and save yourself a world of headaches!
And save money ahead of time – getting a whole new roof can cost in the tens of thousands of dollars. That's certainly NOT worth putting off getting it cleaned today!
Increase Your Home's Curb Appeal with a Clean Roof
The benefits of roof cleaning are more than just monetary. When's the last time your home truly shined on the outside? How long has it been since you looked at it the same way you did when you first moved in?
You'll be surprised at how good your entire house looks with a freshly cleaned roof. Roofs get dirty rather gradually, so most people don't realize how different their roof can look. But when you get it cleaned, it'll be like a whole new house. Your sense of pride in your home will double or triple in an instant.
Plus, if you're trying to sell your house, then a small investment in a professional roof cleaning can mean a difference of thousands of dollars!
Benefits of Roof Cleaning Can Improve Your Home's Energy Efficiency and Save Money
Did you know that the condition of your roof influences how much money you pay on your energy bills? It's true. As dirt, moss, algae and more accrue in between the cracks and tiles or shingles on your roof, they expand the openings and let heat through.
This means you can pay more to heat your house in the winter, and pay more to keep it cool in the summer. The sooner you get your roof cleaned, the sooner you start saving money on energy.
Help Those Gutters Stay Clean, Too
Your roof and your gutters work hand in hand. If you've got dirt up on the roof, then summer rains will slowly (or not so slowly) push that dirt down into your gutters. And when your gutters have problems, they can further exacerbate your roof problem, or worse, cause other problems like foundation issues.
If there's damage to the sides of your house, it's likely to be the result of a dirty roof and dirty roof runoff water. If your gutters are too full of dirt, they may start to weigh down and damage the roof and fascias. They may also attract insects for convenient nesting areas, which may lead to them getting in through the roof, which you certainly don't want!
Contact Ned Stevens Gutter Cleaning of Long Island for Roof Cleaning
While you may think it's cheaper to clean your own roof yourself, consider how much it'll cost if you fall down a ladder or off the roof and end up in the hospital. Or, what if you damage your roof more than you help? A power washer or even a strong garden hose, if improperly employed, can lead to leaks or create a need for very expensive professional repairs to your roof.
Don't wait on it, and don't take on the task yourself! Call Ned Stevens Gutter Cleaning of Long Island today to schedule your roof cleaning or to request your free roof cleaning quote.