5 Inexpensive Exterior Home Improvement Ideas to Improve Curb Appeal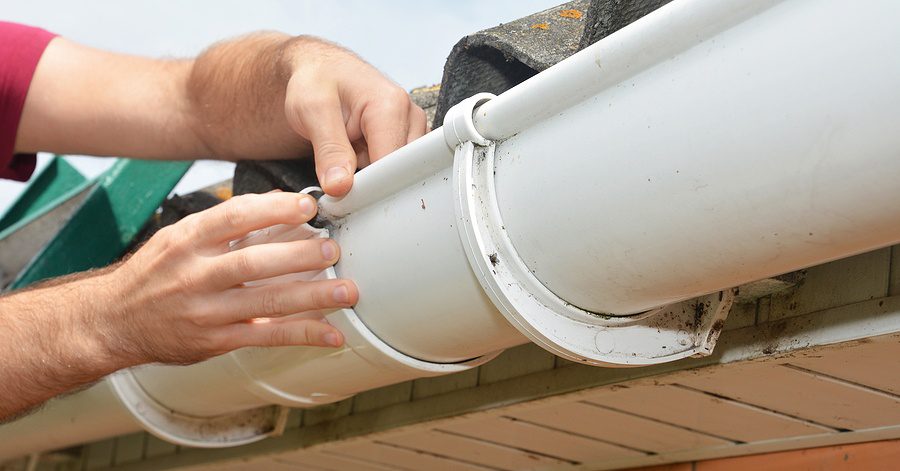 Looking for exterior home improvement ideas that will not break the bank? If so, the team at Ned Stevens Gutter Cleaning of Long Island can help. Since we have opened our doors, we have helped countless homeowners throughout the Long Island area improve their property value and curb appeal.
Improving your home's exterior can make it look several years younger. However, many homeowners make the mistake of doing a complete remodel. Fortunately, you don't need to spend tons of money to spruce up your exterior. Instead, a few simple services can make it look close to or as good as new. Here are five exterior home improvement ideas to improve curb appeal that are inexpensive when compared to remodeling.
Power or Soft Washing
One of the most effective ways to improve your curb appeal is to undergo our power washing service. Using pressure, water is blasted across the exterior of your home. The sheer amount of force can clean away stubborn dirt and other debris. You'll be amazed at just how much a simple power washing service can change the appearance of your home. Of course, in certain cases the "power" is not needed and using the correct products allows us to "soft wash" certain services so as to avoid any potential damage.
Power washing your home is also inexpensive. Power washing is relatively quick and can make your home look years younger. Nearly all jobs are completed within a few hours or a day at most. But before you attempt to visit your local home improvement store and rent equipment, there's much more to power washing than meets the eye.
It's important that you rely on us for power washing or soft washing services. Attempting to do it on your own could result in damaging your home - which is very often the case for novices . Our experts can safely wash down your home, deck, fence, patio, driveway, shed, garage doors and more!
Roof Washing
Not too many homeowners think about washing their roofs, but it can be a great way to extend the roof's life. Your roof sees a lot of abuse throughout the year, 24/7/365. Rain, wind, and other elements of the weather can wreak havoc on it. The constant presence of moisture can also aid the growth of mold.
Washing your roof removes debris and mold from its shingles. Green roofs suddenly become the color they were always meant to be. Removing algae and mold, especially, can extend the life of your roof. Without moisture being trapped against the shingle through the mold, there's less risk of water damage to your attic.
If the mold remains, then water is consistently eroding your shingles. It may eventually leak into your attic and start to damage the important structural components there, too. And those black streaks you often see - that is a specific algae that feasts on the organic components of the roofing material in the shingles. Eventually, the algae eats all the way through.
Besides being important for the longevity of your roof, roof washing also makes it look better. No one wants a dingy roof. Restoring it to its natural color makes the roof look newer and professionally maintained.
Window Washing
Another one of the overlooked exterior home improvement ideas is window washing. You may be surprised at just how dirty your windows actually are. After our window washing service is complete, you'll love how bright your home becomes.
Dirty windows block out natural light. This can make rooms feel dark and oppressive. After washing them, natural light can flood the room and make it feel bigger and spacious. Furthermore, leaving glass dirty for too long allows the dirt to etch and penetrate the porous glass - and most often, this is permanent damage.
Because your windows are delicate, it's important that our professional experts handle the window washing. We'll safely wash them without damaging them. We don't just clean the glass either. You can expect the sill to be thoroughly washed, too. Your windows will look brighter and newer by the time we're done.
Considering that a home's windows often make up part of its allure, it's important that they're properly washed and cared for.
Gutter Repair and Cleaning
If your home has gutters, then you need regular gutter repair and gutter cleaning services. It's easy for your gutters to fall into disrepair. After all, they are outside and working 24/7/365. This can make them look unseemly and can seriously date your home. Repairing them ensures that they're safe, properly functioning, able to do their job and look great on your home.
Gutters can become damaged in several ways. Animals can nest in them, ice dams can build up and break them, and even an abundance of water, leaves and sticks can get too heavy and break them. Gutter repair can keep your gutters working properly and looking great.
Part of your gutter maintenance should be regular gutter cleaning. Leaves, twigs and plants growing in the gutters automatically spells "neglect" and will always detract from the appeal of your home. However, you can ensure your home always looks its best by scheduling professional gutter cleaning.
Painting
After power washing, the next step to improve your home's curb appeal is to have it painted. A fresh coat of paint can bring your home to life. It's also a great time to consider new colors. Paint colors tend to follow trends. By using the latest paint color that's trending, you can make your home look brand new and trendy.
Contact Ned Stevens Gutter Cleaning of Long Island for More Exterior Home Improvement Ideas
A home is the largest purchase most people will make in their lifetimes. As such, it's vital to protect your investment and get the most from it. At Ned Stevens Gutter Cleaning of Long Island, we offer an array of services designed to help you do just that. From expert gutter cleaning, gutter protection, pressure washing, window washing, shrink wrapping, and more; we offer the solutions to make your home function and look its best.
Contact Ned Stevens Gutter Cleaning of Long Island today.