Top Fall Home Improvement Projects You Should Start Today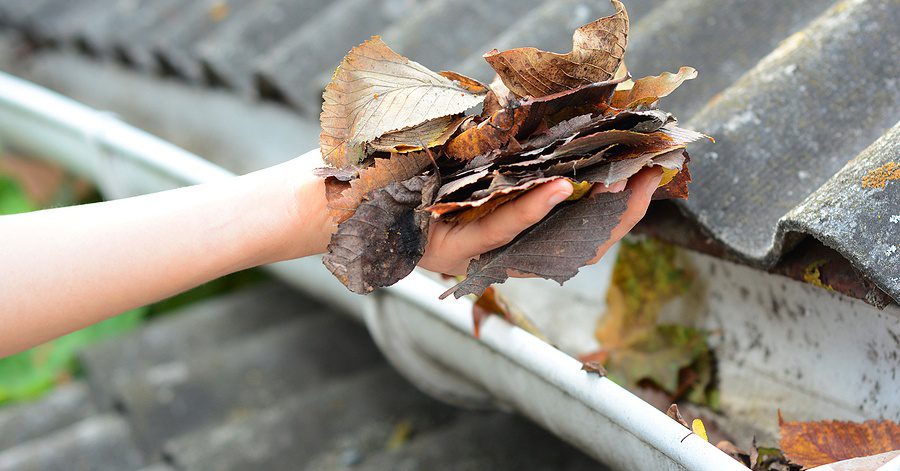 Home maintenance and improvement is an all-year-round endeavor, but some fall home improvement projects are essential. Spring is the best time to do a thorough cleaning around your house. Fall, on the other hand, is excellent for tackling home improvement.
Although you may be able to complete many activities on your own, certain fall home improvement projects are best left to the professionals. In fact, any time it involves potentially climbing on a ladder, it's best to lean on the experience and expertise of the pros.
Fortunately, the team at Ned Stevens Gutter Cleaning of Long Island offers a full array of fall home improvement services that can be customized for your unique needs. Let's take a closer look at the top fall home improvement projects you can start today.
Fall Home Improvement Project #1: Clean Your Gutters
Clean your gutters and avoid all sorts of problems when winter finally comes. Your gutters can get clogged with different kinds of dirt and debris, including fall leaves. Because of this, it's imperative to have your gutters professionally cleaned on a regular basis.
We provide extensive customizable gutter cleaning solutions to fit your specific needs. Clogged gutters can cause a lot of damage throughout your home. Gutter cleaning and/or gutter repair should be at the top of your home improvement list for fall.
One glaring reason is that clean gutters are less likely to serve as a hotel for pests during the colder temperatures. The last thing you want this fall or winter is a pest infestation in your home.
There is no simple answer for how many times you should clean your gutters. But at a very minimum, you should have your gutters cleaned twice a year. Most homeowners will require more regular cleanings based on the rainfall, number, maturity and types of trees around your home, and other key factors. You should consider gutter repairs before you move on to other fall home improvement projects.
Fall Home Improvement Project #2: Power Wash Your Home
After a summer of heat and a lot of humidity, and a full spring, fall is the perfect time to consider power washing your home in preparation for the seasonal holidays. This will ensure your home is free of any dirt, mold, or mildew. Your home will also have a clean glow going into winter.
DIY power washing is not something we recommend; the wrong power setting on the machine can strip paint or erode your home. Let our team do the cleaning because they will protect your house from damages.
Untreated contaminants will cause harm to your home, and the cost of replacing or repairing will be much higher than the marginal cost of professional power washing. Power washing is a way of getting the house ready for other projects. So you can start with the cleaning before you proceed to other maintenance and improvement projects.
Fall Home Improvement Project #3: Shrink Wrapping
The best way to get your outdoor furniture ready for winter is by shrink wrapping. It's highly effective against guarding the furniture against environmental damages. It's also a way of prolonging the life of expensive outdoor furniture and fixtures in your yard or on your deck or patio.
At Ned Stevens Gutter Cleaning of Long Island, we offer shrink wrapping services to protect your belongings through the harsh weather. It's a cost-effective option compared to dealing with public storage or furniture repairs after winter. Aside from the furniture, you can also shrink-wrap your boat, gazebos, hot tubs, umbrellas, hammocks, or outdoor cooking equipment. We've done it all!
Fall Home Improvement Project #4: Winterizing Your Pool and Sprinklers
If you have a pool and an irrigation system, fall is the best time to winterize. If you experience freezing temperatures, you need to cover the pool and insulate any exposed pipes around the house. Frozen pipes can easily burst and cause excessive water damages in and around your home.
Winterizing will ensure your home is safe and secure before the snow starts to fall. Winterizing projects are essential, and the only way to ensure the weather doesn't get the best of you. Installing gutter guards should also be part of getting ready for winter. Remember to keep it cozy indoors by ensuring the heating and cooling system is functional.
Fall Home Improvement Project #5: Repair and Clean the Roof
As one of the top fall home improvement projects, now is the perfect time to schedule a roof cleaning. Whether your home has algae, moss, or unsightly black streaks, scheduling professional roof cleaning from Ned Stevens Gutter Cleaning of Long Island can help.
Since 1965, the team at Ned Stevens Gutter Cleaning of Long Island has been assisting businesses and homeowners to bolster the life of their roofs with professional roof washing. We are fully insured and licensed to operate throughout Nassau County and Suffolk County. Our experts take an infinite amount of pride in the work we do. Best of all, we offer free roof washing quotes.
Contact Ned Stevens Gutter Cleaning of Long Island for Help with Fall Home Improvement Projects
As the largest purchase most of us will make in our lifetimes, buying and owning a home is a very big deal. Because of this, it's important to protect your investment and maximize your use and enjoyment of your home. Fortunately, there are several simple steps you can take today to do just that. And the team at Ned Stevens Gutter Cleaning of Long Island can and will help. From expert gutter cleaning, installations and repairs, pressure washing, gutter protection, window washing, shrink wrapping, and more; you're only a phone call away from the solutions you need!
Contact us today!