How Often Should You Clean Your Gutters?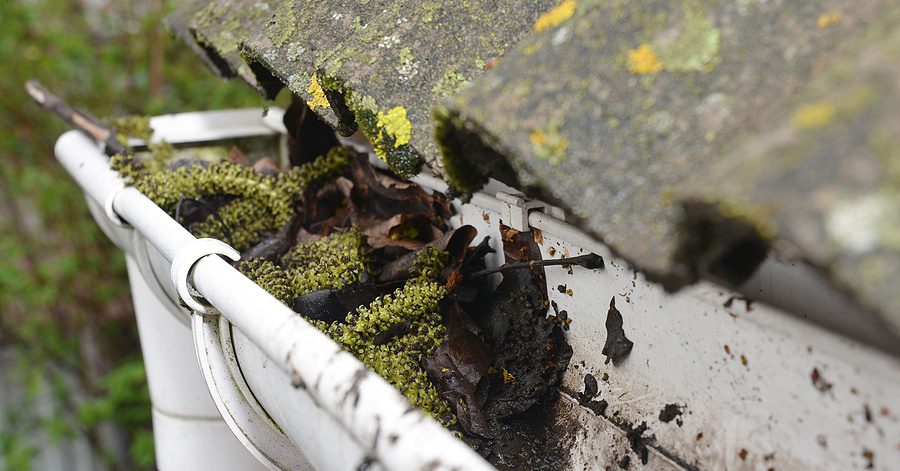 It's that time of the year again when the leaves are falling and you're trying to decide what to do about your gutters. If you're like most of us, you're asking "How often should I clean my gutters?" Fortunately, you're not alone!
Unfortunately, however, there is no simple answer to this question because there are many factors that determine how often your gutters need to be cleaned. Factors such as where you live, the size of your home, and whether or not it rains a lot in your region can all affect how often your gutters require attention.
In any case, the team at Ned Stevens Gutter Cleaning of Long Island can and will help! We offer an array of customizable gutter cleaning services designed to ensure your gutters are in the best operating condition. Don't hesitate to reach out to us today. And in the meantime, continue reading to learn more about gutter cleaning schedules.
How Often Should You Clean Your Gutters?
Gutter cleaning is recommended to take place at least twice per year, but it could be more depending on the location of your home. If you are in an area that has more than average rainfall, you would obviously need more than the average number of gutter cleanings.
Ultimately the more debris in your gutters, the more frequent you should clean them. The best answer is to get an expert to get on your roof and check out the condition of your gutter system.
If they are in need of a good cleaning, take care of it right away before water starts pooling up and causing damage. The experts at Ned Stevens can provide you with more information on how often you need to clean your gutters.
What Determines How Often Should You Clean Gutters?
There are many factors that determine how often you should clean your gutters. Some of the most important include:
If leaves get caught in the gutters, they will eventually decay and become mushy (aka "guttermuk"). This can lead to clogs that are difficult or impossible to clear without professional equipment. It can also lead to an increase in mosquitoes, insects, pests, and rodents.
What Happens If I Don't Clean My Gutters?
This is probably the most important part of maintenance when it comes to your rain gutters and home. Failure to properly clean your gutters can lead to a host of other problems that are more expensive or difficult to fix. If you don't maintain your rain gutters on a regular basis, over time they will:
When you let your gutters go too long without a good cleaning, it can lead to these problems that are expensive and time-consuming. It's best not to risk the damage they could cause because of negligence when it comes to maintenance.
What You Can Do To Keep Your Gutters Clean?
The best way to protect your home and gutters is with regular cleanings by the experienced professionals at Ned Stevens Gutter Cleaning of Long Island. Our trained and seasoned gutter cleaning experts use the latest and most effective methods to thoroughly clean your gutters.
However, there are steps you can take to reduce the number of gutter cleanings with gutter protection. At Ned Stevens, we offer the patented and proven MicroGuard gutter system.
MicroGuard uses uniquely angled micro-perforations on a screen that redirects away larger debris while allowing water to flow through your gutter system. Every component on the MicroGuard system is designed to eliminate or reduce the number of gutter cleanings required.
Learn more about the three different MicroGuard products offered by Ned Stevens.
How Can I Remember to Schedule Gutter Cleanings?
In order to maintain a minimum of two cleanings per year, it's best to set up reminders. This could be either a written reminder on your calendar or an electronic alert that you can't miss. Or maybe you can pair it with a semi-annual event like Daylight savings in order to remember.
It is also helpful to have the same person help with this task so they don't get missed when it comes time for cleaning out gutters again in six months! However, the best way to ensure your home has the right number of gutter cleanings is to partner with Ned Stevens Gutter Cleaning of Long Island.
At Ned Stevens, we offer multiple gutter cleaning Service Plans designed to take care of your gutter cleaning and repair needs. Our Service Plans can be catered to your unique needs and includes a flexible schedule for gutter cleaning. In fact, we will even send you helpful reminders prior to the cleaning date, so you can confirm or reschedule based on your needs.
Learn more about our Service Plans.
Contact Ned Stevens Gutter Cleaning of Long Island
Your gutters are an important part of your home. And it only makes sense to ensure you have them cleaned and maintained on a regular schedule. However, this is often easier said than done.
At Ned Stevens Gutter Cleaning of Long Island, we can help. Contact us today for expert gutter cleaning services.