Tell-Tale Signs You Need to Repair or Replace Your Gutters Today!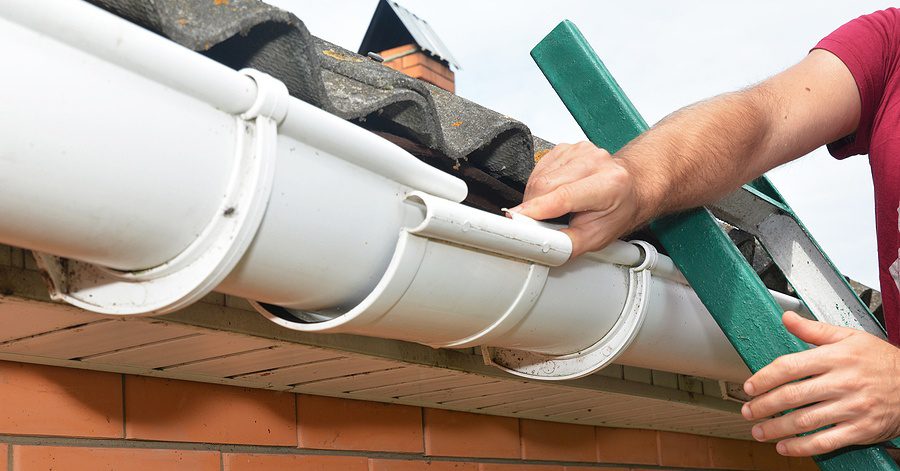 While water is the bringer of life, it can also bring massive destruction if left unchecked, especially when it comes to your home. Fortunately, your gutter system is the first line of defense from the destructive nature of water.
In fact, your gutter system is the unsung hero of your house, preventing a gloomy rainy day from being a nightmare. Fortunately, with proper gutter maintenance, gutter cleaning, and minor gutter repairs — the average set of rain gutters are engineered to provide a brilliant 20 years of service.
Yet, it's important to know the signs that your gutter system needs gutter repair or outright gutter replacement. Fortunately, the experts at Ned Stevens Gutter Cleaning of Long Island have outlined a few of the top tell-tale signs of just that.
If you check any of these boxes, you should reach out to a gutter contractor to have your traditional or seamless gutters inspected — at a minimum. Let's take a closer look at some signs that you may need gutter system repair or new gutters entirely.
Do You See Cracks in Your Guttering System?
Whether it's a crack in the sidewalk or paver walkway, a smaller crack in the wall, or a crack in the pants — cracks are hardly ever a welcomed sight. Fortunately, if you notice a small crack in your gutters, it may not be a big issue. Most gutter contractors can easily repair it when it's addressed in a timely manner.
Fix Smaller Cracks Sooner than Later
However, if smaller cracks are ignored, they tend to evolve into larger cracks and more costly problems while causing more extensive damage to the system. In addition to your gutter system, cracks left unchecked could lead to:
The message is simple — if you see any sized crack in your gutter system, make sure to have it inspected as quickly as possible to determine whether you can repair it or if you need to replace it with a new section of gutter or in some cases, an entirely new guttering system.
In any case, having your gutters repaired or new gutters installed can be exponentially cheaper than basement flooding or having major foundation damage repaired.
Got Gutter Rust Spots?
Like cracks, rust is hardly ever a welcomed sight. And if you see rust in or around your gutters, it may be time to consider replacing them. In fact, eroding gutters are one of the most obvious signs that your gutters need to be repaired or replaced.
While it may be a small rust spot today, it will grow into a large spot that compromises your entire gutter system. Eventually, that rust spot will evolve into holes.
The best practice is to repair the small rust spot as soon as you see it. Failure to do so almost always leads to the homeowner replacing the entire system.
Do You See Watermarks Underneath the Gutters Near the Roof?
It's good practice to visually inspect your gutters at least once a week or so. It's best to do so when it's dry and sunny. If you spot water marks underneath the gutters or water damage, you most likely have a problem.
This is a tell-tale sign of a leaking gutter system or that water is overflowing and escaping out of the gutter. If left unchecked, these seemingly harmless leaks could cause damage to your fascia board, soffit, and a host of other problems.
Are Your Gutters Pulling Away or Sagging?
One of the easiest and most noticeable signs of failing gutters or a gutter problem is when you notice them pulling away from your home or sagging. Best of all, noticing this sign takes minimal effort and doesn't require you to leave the ground.
Simply put, loose gutters or sagging gutters are not a good thing. In fact, your gutters should never sag or pull away from your home. If you notice this situation, you may need to repair or replace your gutters.
You Could Need a Screw Replacement
On one hand, it could mean you have loose hangers or a few hangers loose. Fortunately, this is a relatively quick fix. Schedule a professional to simply reinforce and/or replace the gutter screws.
Are Your Gutter Properly Pitched or Downspouts Clogged?
On the other hand, sagging gutters could indicate a much more complex problem. Anytime your gutters are full of water, it means that it's not draining properly.
Whether it's not correctly pitched or there is debris clogging your downspout, it needs to be fixed. If your downspouts are not clogged and your gutters are properly pitched, you may need relatively expensive gutter repair costs, which may cost more money than it would to replace the entire system.
Do You See Peeling Paint?
It has been said that there is nothing a new coat of paint can't fix. Well, when it comes to traditional or seamless gutters, a new coat of paint can't fix it. In either case, the paint on your gutter gutters (unless you have copper gutters) should be uniquely engineered to withstand the rigors of Long Island's seasons.
Fading or Peeling Paint Could Mean Trouble
If your gutters are already old and you notice fading or peeling paint, it could be an indication that you have water sitting in the gutters or constant overflows. In turn, the peeling paint may be an indication that your gutters are not adequately moving water away from your home.
It could also mean your gutters have cracks at the seams or other types of damage causing a problem. Simply put, if you notice peeling paint, you may be considering gutter replacement.
Fortunately, the team at Ned Stevens Gutter Cleaning of Long Island can help. We will come out, inspect your gutters and offer you a professional suggestion as to whether you should repair or replace gutters on your home.
Mildew, Mold, and Pools of Water
Keeping your gutters cleaned and functioning is key to protecting your house and preventing other damage to your foundation. If you spot pools of water, mold, or mildew near the foundation, it most likely means your gutters aren't draining properly.
Like most problems, if left unattended, the mildew or minor leaking problem can turn into overflowing gutters, water flowing down the sides of your walls, and flooded basements. Whether it's gutter repair or your gutters need to be replaced, it's imperative to diagnose this problem as expeditiously as possible.
Contact Ned Stevens Gutter Cleaning of Long Island
Knowing when to repair or replace your gutters is an important part of protecting your basement, roof, foundation, and wallet. And the team at Ned Stevens Gutter Cleaning of Long Island can help.
As your local gutter experts, we offer a full range of gutter services. Whether you need a simple cleaning to remove a clog, gutter repair to fix holes or replace screws, or you need the entire system replaced, Ned Stevens Gutter Cleaning of Long Island can help. Most importantly, we will help you decide if you need gutter repair or replacement.
Contact Ned Stevens Gutter Cleaning of Long Island today.