5 Winter Gutter Repair & Maintenance Tips for Homeowners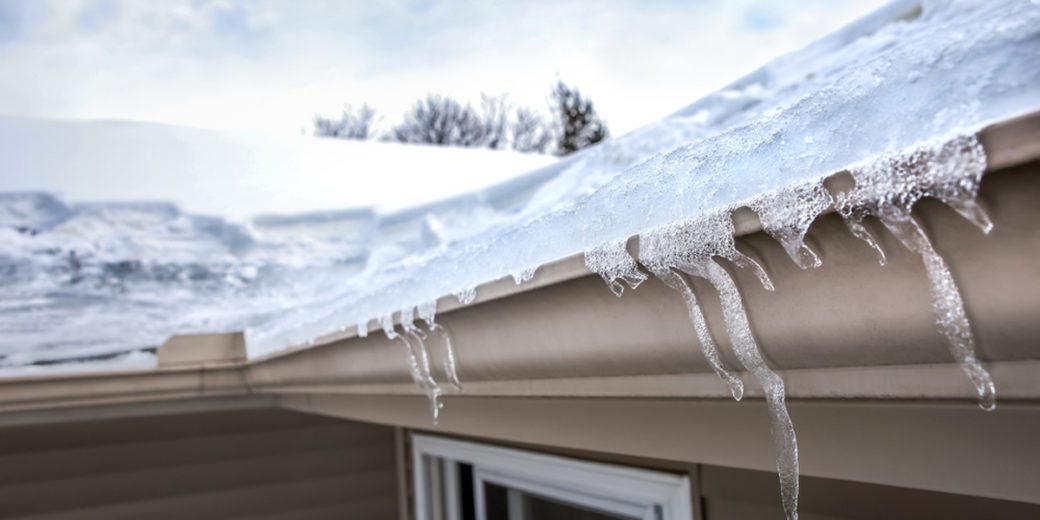 When you're getting your home ready for the winter, it's all too easy to overlook your gutter system. It's a part of your home's exterior that most homeowners fail to really pay attention to — until something goes wrong with it.
Whether it's leaking seamless gutters, ice dams, or any other problem, it's imperative to inspect gutters, maintain gutters, and protect your home. And when you make gutter maintenance a part of your home's winter maintenance checklist, you'll be able to avoid any nasty surprises when the temperature drops.
At Ned Stevens Gutter Cleaning of Long Island, we have the expertise to help you get your home's gutter system ready for whatever winter has in store for it. We offer a full range of winter gutter maintenance services and solutions to protect your home no matter the temperature.
In addition, one of our top focuses is always on educating the customers we serve. Along those lines, we've outlined a few of our top winter gutter maintenance tips and best practices you can use to protect your home whether you have seamless gutters or any other type.
Continue reading to learn our 5 winter gutter repair and maintenance tips that will help you take care of your gutter system like a pro.
Check Your Gutter System for Ice
The first thing to know about maintaining gutter systems in winter is that ice is your primary enemy, and it's imperative to prevent ice dams. Ice dams can not only hinder gutter performance and prevent them from draining properly but can lead to exponentially more property damage - primarily, inside your home.
That's why the first thing you'll want to do is to check your gutters' hangers and seams. You shouldn't see any gaps between your gutters and the fascia or roof section they're attached to. If you do, there's a good chance that ice will form in those gaps and pry your gutters away from your home.
Second, you'll want to look for any bulging seams in your gutters. They're another area where ice may form during the winter months and turn a small gutter problem into major damage. Of course, you can avoid that issue altogether by upgrading to a seamless gutter system. But if you still want to get a few more years out of your traditional gutters, you'll want to repair any bulging seams you find right away.
Schedule a Professional Cleaning for Your Home's Gutters Before Snow Hits
If you want your gutters to get through the cold, snowy and rainy seasons and to handle melting snow with ease, you don't want any debris getting in the way. Over time, leaves, twigs, and other debris can get into your system, cause gutter clogs, and slow down the water flowing through them. If you ignore the situation long enough, your gutters will be impassable.
That will lead to standing water in your gutters. And during the winter months, standing water means one thing: ice buildup and the formation of ice dams. So, it's a good idea to schedule a gutter cleaning before winter sets in to prevent ice damming.
Although you can always schedule a gutter cleaning after snow and ice has fallen, it will save you time and money doing it prior to. Moving forward, you should make that a part of your home's winterization routine prior to when temperatures drop.
Schedule a Roof Cleaning Before Winter Weather
If you want to keep your gutters flowing freely, you'll also want to schedule a roof cleaning before winter weather sets in. This will eliminate the source of much of the debris that ends up in your gutters.
And on top of that, it will help direct water into the proper channels, which is off of your roof and into the gutters unimpeded. That's another way you can avoid ice dams during the winter. So, make sure to add a roof cleaning to your winter gutter maintenance checklist to prevent structural damage or more serious interior damage.
Install Gutter Guards to Prevent Gutter and Water Damage
If you haven't noticed yet, many of our tips revolve around ways to keep your gutters clean and to promote water flow away from your home. And there's one more way you can do it that's worth considering: by installing gutter guards. When installed properly, gutter guards redirect debris away from your gutters and keep clogs from forming. That means less frequent gutter cleanings and better all-season performance.
Install Downspout Extensions Where Necessary
Our last tip is one that you won't often see associated with winter gutter maintenance. But it's one you should consider anyway. It's to examine the downspouts of your gutter system to see that water isn't pooling up near your home. Not only can that lead to ice buildup that's a safety hazard, but it can cause a problem with your home's foundation that's hard to spot until it's too late.
The problem is that ice buildup at your gutter outlets can quickly cause your gutter system to back up. And when that happens, it'll lead to more ice formation — often within the parts of your gutter system that you can't see.
Next thing you know, your gutters will overflow with runoff from melting snow or have water seeping into your home, which can cause exponentially more damage. So, if you see water pooling up near your downspouts, consider installing downspout extensions Where necessary. Then make checking on them a part of your seasonal gutter maintenance. Trust us, you'll be happy you did.
Contact Ned Stevens Gutter Cleaning of Long Island Today
At Ned Stevens Gutter Cleaning of Long Island, we offer professional gutter cleaning and a host of other home exterior services. During the gutter cleaning, our experts will carefully remove debris, remove snow and ice, and inspect your gutters to prevent damage.
Contact Ned Stevens Gutter Cleaning of Long Island for expert removal of debris, snow, and ice.