When Is the Best Time to Clean Gutters? Spring, Fall, or More?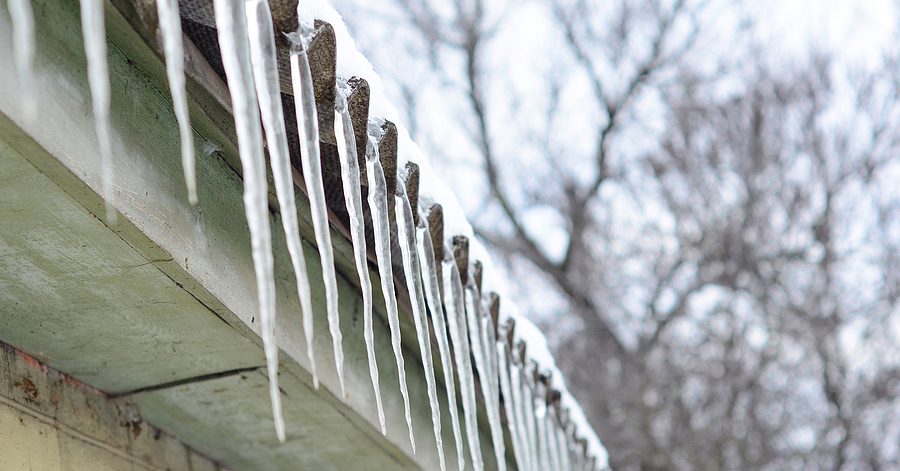 If you have gutters on your home, it's imperative to professionally clean your gutters. However, as with most things in life, timing is of the essence. While having clean gutters is better than no gutter cleaning and clogged downspouts, there are certain times of the year that are more opportune and strategic to clean your gutters.
At Ned Stevens Gutter Cleaning of Long Island, we specialize in keeping your gutter system clean and properly functioning. As our name suggests, we offer expert gutter cleaning services as well as a host of gutter repair, gutter installation, and additional home improvement solutions.
One of the most frequently asked questions we receive at Ned Stevens Gutter Cleaning is "When is the best time to clean my gutter system?" Although there are few one-size-fits-all solutions, there are two times of the year when it's extremely important to clean your gutters: spring and fall.
However, this isn't the end-all, be-all for gutter cleanings. The number of times your gutters should be cleaned will be based on several key factors, including the number of trees around your home.
Spring and fall gutter cleanings should be the bare minimum. Let's take a closer look at the best times to clean gutters and how you can reduce your number of cleanings.
Clean Your Gutters & Downspouts Before Spring!
One of the best times to clean your gutters of pine needles and other debris in early spring.
Clean Your Gutters to Get Rid of Remaining Debris
On one hand, choosing to clean your gutters in early spring can alleviate some of the debris from the blistering winter. Winter in Long Island and throughout the Northeastern United States can be extremely harsh for all people and structures involved.
And your gutter system usually takes the brunt of the blow from the environment. Over the winter months, twigs, branches, acorns from oak trees, pine needles, grime, and gunk can accumulate in your gutters.
Scheduling professional cleaning of your gutters can remove any remaining autumn leaves that could cause clogged gutters and much more expensive problems when the spring showers set in
Prevent Spring Water Damage with Regular Cleaning
By now, you've heard the sentiment that spring showers bring May flowers, right? The first part of this saying underscores the importance of homeowners cleaning all the leaves and debris from their gutters before spring.
Simply put, cleaning your gutters in early spring can help prepare the gutter system for the heavy rains that are often common during this time of the year. This can help ensure your gutters are functioning properly, protecting your home, and channeling all that water away from your house.
As a result, when you're making your spring cleaning checklist, make sure to include services for your gutters. It can prevent significant damage and prevent mold from infesting your house.
Fall in Line with Autumn Gutter Cleaning
The second cleaning of your gutters will usually be a fall gutter cleaning. As with everything in life, time is of the essence.
Late Fall May Be the Best Time to Clean Gutters
While some may suggest cleaning the gutters in early fall, it's best to wait until all leaves are down or nearly down. This maximizes the efficiency and impact of cleaning your gutters in the fall season while helping keep gutters clean throughout the winter.
If you do decide to clean your gutters in the early fall season, you may be required to clean the gutters again once all leaves have fallen.
Winter Is Coming ...Ice Dams Too
Contrary to popular belief, the risk of clogged gutters does not stop once leaves start and finish falling off trees. If you fail to clean your gutters before winter, all of this debris, excess moisture and water sitting in the eavestroughs will freeze.
Once this happens, extra melting snow will have nowhere to go, which means it can seep through your roof and walls to cause significant water damage. Without a suitable place to drain, the water can freeze to cause ice dams.
While ice dams may be pretty, they can cause a host of additional problems:
Roof damage
Excess water damage
Failing hardware,
And more
However, you can reduce the likelihood of this unfavorable scenario by ensuring you have your gutters cleaned.
Fall Cleaning & Spring Cleaning...That's All Right?
Once you have the standard spring and fall gutter cleaning schedule down, you should have the bases covered...right? As with anything and everything, there are caveats.
And if you live in an area surrounded by green oak trees or any other type of tree, it's much more likely you will need to clean your gutters and downspouts more often. Mainly this is due to the fact that more trees are more likely leaves to clog your gutter system and downspout.
In fact, those who have a lot of pine trees or any other type of tree with needles may need to clean the gutters at least three to four times every year. On the other hand, if you have beautiful trees with gorgeous blossoms, you may even need an additional spring gutter cleaning.
Gutter Guards Help Reduce the Number of Cleanings
As the name suggests, gutter guards or gutter protection are designed to protect your own gutters and help them remain clog-free. However, not all gutter guard systems are created equally or yield the desired results.
Fortunately, the team at Ned Stevens Gutter Cleaning of Long Island can help.
MicroGuard Gutter Screen System Can Reduce the Number of Cleanings
At Ned Stevens Gutter Cleaning of Long Island, we install the MicroGuard Gutter Screen system. MicroGuard uses the latest in micro-filtration innovation to deliver outstanding protection for your home.
This system uniquely features angled micro-perforations on the screen designed to redirect larger debris while promoting free-flowing rain and rainwater through the gutters and away from your home.
Why Choose MicroGuard Gutter Protection System?
MicroGuard can help you say goodbye to cleaning your gutters. This system is designed to prevent cleaning leaves, acorns, twigs, and other debris from your gutter. This system is proven to reduce or even eliminate the number of gutter cleanings.
Let's look at some of the other benefits of MicroGuard:
MicroGuard will not void the warranty on your roof. While other systems may penetrate the roof shingles, MicroGuard is intelligently designed to avoid shingle damage.
These gutter guard screens are offered in three different styles and configurations. This makes it easy for homeowners to find the perfect style system for their homes.
MicroGuard is extremely attractive and boasts a professional appeal. It naturally flows with your roofline and is virtually invisible from the street.
Built with an ultra-reliable construction, MicroGuard is designed to deliver superior performance and longevity.
A professional installation of the MicroGuard system adds an extra level of rigidity to the gutters. This can help the homeowner by bolstering the gutters and helping them last longer.
Service Contracts Ensure You Never Miss a Gutter Cleaning
We get it — you have a lot on your plate. And remembering to hire someone to clean your gutters may not be at the top of the list. However, Ned Stevens Gutter Cleaning of Long Island offers multiple Gutter Cleaning Service Plans to ensure you never miss a gutter cleaning.
We will customize the gutter cleaning service plan to ensure it's always the perfect time for gutter cleaning services. Most importantly, we offer a thorough gutter cleaning service that includes downspout cleaning, gutter inspection, and even a discount on certain gutter repair services.
Contact Ned Stevens Gutter Cleaning for a Free Gutter Cleaning Estimate
At Ned Stevens Gutter Cleaning of Long Island, we are your local gutter cleaning and home improvement experts. We regularly help customers throughout the Long Island area with gutter cleaning solutions as well as roof services, window cleaning, pressure washing services, and more.
Contact Ned Stevens Gutter Cleaning of Long Island today.