Must-Have Spring Cleaning List for Outside Your Home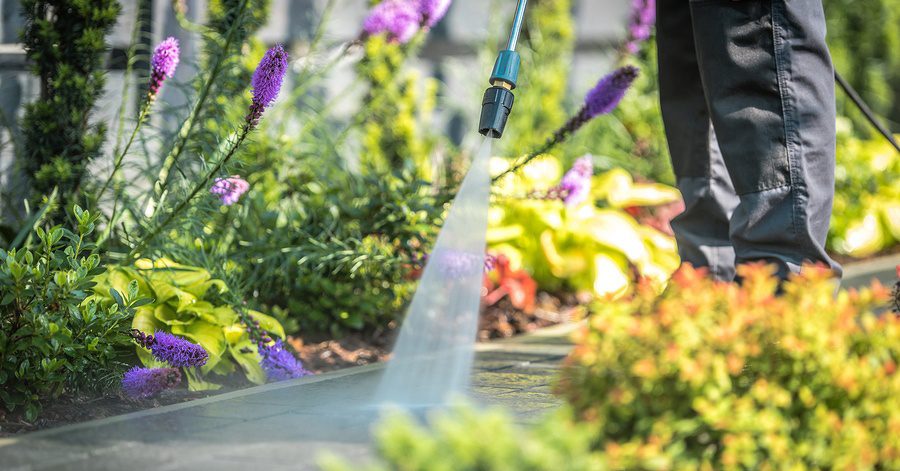 It's time to spring into action with the Ned Stevens Gutter Cleaning of Long Island must-have Spring cleaning list for outside of your home. In addition to dusting and organizing the inside of your home, the outside of your home needs love too! And Ned Stevens Gutter Cleaning of Long Island makes it as easy as possible for you to accomplish everything you need to get done.
To help you get things moving along, here is a must-have spring cleaning list for outside your home. You can add the following items to your existing list and, when you're ready, call in our professionals. We'll get the job done in a quick, efficient, and detailed fashion, allowing you enough time to go bask in the freshness of springtime. Continue reading to learn more and make sure to check out our Season-By-Season Gutter & Home Exterior Maintenance Checklist.
Professional Gutter Cleaning
The gutters at your home help drain water from the roof and away from the home. To prevent overflow, flooding, and structural damage, it's critical to have professional gutter cleaning about 2-6 times a year (depending on a number of variables) as part of routine maintenance. Failure to clean regularly can lead to standing water and overflow when it rains.
Standing water can provide a haven for mosquitoes to breed and start an infestation. Water flowing over the gutter instead of into the trough and to the downspouts is a common cause of damage to the building's siding, windows and fascia boards. Basement flooding, mold growth, and foundation or landscape damage and erosion may also occur.
All of these can result in unnecessary inconvenience and expensive repairs. With help from your friends at Ned Stevens Gutter Cleaning of Long Island, you can have this item checked off your spring cleaning list for outside in a jiffy.
To optimize gutter functions, our experts will remove leaves, tennis balls, twigs, acorns, frisbees, and other debris trapped in the gutters, downspouts, valleys, and eaves. Best of all, you won't have to risk climbing to reach the gutters. We can also discuss different gutter protection options to help reduce the number of required cleanings.
Visit our professional gutter cleaning page to learn more.
Expert Roof Washing
The last thing on your mind may be washing the roof. What many homeowners don't realize is that roof washing helps to extend the life of the roof saving them money in premature roof repairs or replacement. The cold and moisture of winter harbor moss, algae (Gloeocapsa Magma), and other microorganisms which accumulate on the roof and stain it. They'll begin a feast eating away, feeding on the organic compounds in the shingles and gradually weakening or damaging the shingles. The wood in the roof deck (sheathing) can become wet and crack or splinter leading to roof leaks, moisture, and mold growth.
Roof washing can also enhance the curb appeal of your home and is as important as sprucing up the porch, walkways, and landscape. You may not know this, but roof washing can also protect your homeowner's insurance policy from getting canceled. This is because insurance providers understand the link between poor roof maintenance, interior water leaks and the eventual mold infestation that can lead to expensive insurance claims.
To avoid all this, give your roof some TLC this Spring by scheduling professional roof washing by the experts at Ned Stevens Gutter Cleaning of Long Island. Best of all, we can use biodegradable hydrogen peroxide-based roof-cleaning products manufactured by Wash-Safe Industries to make your roof sparkle like new.
Professional Power Washing
Dust, dirt, mildew, mold, grime and other natural elements in the environment can discolor or tarnish the siding, windows, trimmings, patios, and walkways making them look dull and aged. Bacteria and harmful germs can collect and thrive in these favorable conditions and could pose a health hazard to family members or pets. Caked on grime will also lead to a premature degradation of the UV coating on vinyl siding panels. Power washing this spring will clear away all these contaminants as well as any bird and wasp nests, cobweb, and spiders leaving your home looking like new.
A customized pressure washing session by the Ned Stevens experts will restore beauty to your home. In most cases, a gentle soft wash using the right products and equipment will do the trick. We will pressure wash the siding of your home, patios, decks, fence, walkways, and driveways using special tools, equipment, and products. . These help us to get the job done in a fraction of the time it will take you to do it yourself.
Besides being an easy way to give your home a facelift, professional power washing is a much cheaper alternative to repainting which can cost thousands of dollars based on the size of the house. Not forgetting that restoring the glow of your property helps to improve its real estate value.
Experienced Window Cleaning
Last, but not least, our expert window cleaners can apply the finishing touches by cleaning all your windows, skylights, French doors, sliding glass doors, and even glass shower panels and doors. Your windows are not only there for aesthetics. They're actually functional. Think of them as the eyes of your home. They let you see outside and allow air and natural light into your home.
Over time, dust, dirt, and other air pollutants can scratch (etch) the glass and reduce visibility. Dirty, streaky windows also make the home appear dreary and lessens the curb appeal. We can put the sparkle back in the eyes of your home by thoroughly cleaning inside and outside of the windows, including hard-to-reach windows.
We use cleaning solutions that are specially formulated for windows and glass and leave no smudge or streaks behind. The squeaky clean results will be clearly visible. Furthermore, having this job done by our professionals keeps you from climbing step-stools and ladders and risking a fall or injuries while trying to clean out of reach windows.
Whether you need residential window cleaning or commercial window cleaning, Ned Stevens Gutter Cleaning of Long Island can help.
Contact Ned Stevens Gutter Cleaning in Long Island
When it comes to Spring cleaning, you don't have to do it alone! In fact, you don't have to do it at all. Contact Ned Stevens Gutter Cleaning of Long Island today.