6 Home Improvements for Spring You Should Jump to Today!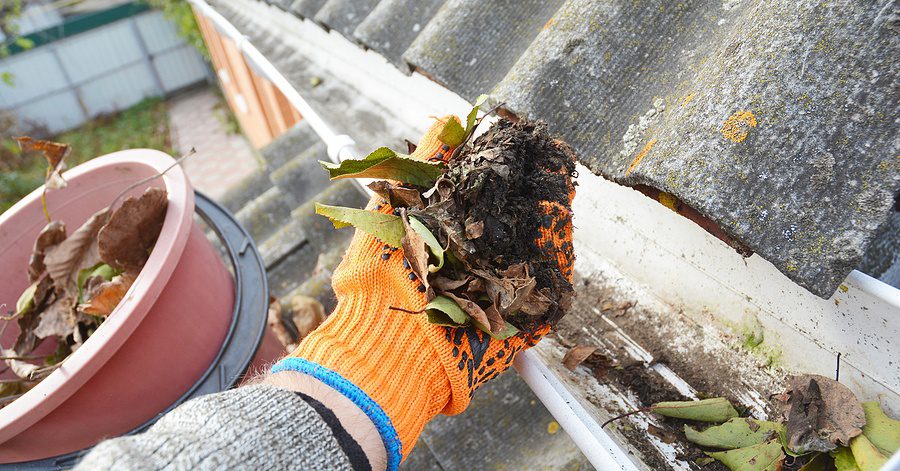 The birds are chirping, the weather is perfect, and the pollen...well it's here. And if you are thinking about making renovations or home improvements for spring, now is the perfect time. The area's pleasant temperatures make being outdoors a joy, and it gives you ample time to get your property ready for upcoming summer leisure, parties and outdoor fun! The last thing anyone wants to do is work on repairs under a hot summer sun, so let's spring to action!
At Ned Stevens Gutter Cleaning of Long Island, we've outlined our top home improvements for spring that you should jump to today. Fortunately, the team at Ned Stevens Gutter Cleaning of Long Island can help! Read on to learn more about our top home improvements for spring, and don't hesitate to reach out to us today to schedule an appointment.
The Top Home Improvement for Spring Is to Clean Your Gutters
All too often homeowners worry about the obvious aesthetics of the home without maintaining the parts of the home that actually perform work behind the scenes. Gutters are undoubtedly instrumental to the integrity of your home and are vital to preventing mother nature from wreaking havoc. Having clogged gutters can lead to blocked downspouts, which in return can cause:
The easiest, most effective way of keeping your gutters debris-free is with professional gutter cleaning. Depending on which region you live in and the number of trees on your property, you can expect to need anywhere between 2-6 cleanings per year.
To accomplish this without putting yourself in harm's way, we recommend setting up a regular cleaning schedule with your preferred gutter cleaning service, so you can stay organized when your gutters are due for a cleaning. At Ned Stevens Gutter Cleaning of Long Island, we offer a variety of gutter cleaning service plans at low prices that you can implement to ensure your gutters are always clean and that your feet are always safe on the ground!
Got Gutter Damage? Now Is the Time to Replace Your Gutters!
One of the first things you should do after winter weather subsides is to inspect and clean your gutters. If our technician notices any damage in the process of cleaning them, it's imperative to repair or replace them immediately. Your gutters must be in working condition to properly carry water away from your home during April showers and summer storms.
Especially during this past extreme winter, it's more likely your gutters sustained some damage. Ice and snow tend to build up in gutters, which places extra weight on them and may potentially cause them to pull away from your home. Here are a few tell-tale signs that your gutters need repair or replacement:
It's also important your downspouts are in excellent condition —free of leaks and cracks — to prevent water from pooling where it shouldn't. Fortunately, when you contact Ned Stevens Gutter Cleaning of Long Island, we'll inspect your gutters to ensure proper function as a part of the cleaning.
Show Your Roof Some TLC for Spring
Like gutters, roofs are also the unsung heroes that keep houses from falling apart. One of the easiest ways to keep your roof maintained and to check for any issues is by hiring a roof cleaning service to clean your roof for you. While up there, they can look for tell tales sign of repair, such as:
Schedule Spring Power Wash and Soft Wash Cleaning To Improve Curb Appeal and Maintain Your Home
A variety of factors cause oxidation, discoloration, and degradation to your home over time; such as rain, wind, snow, automotive exhaust, grime, and ultraviolet rays. To restore your home's curb appeal and prevent overall decay, we recommend power washing your home exterior, driveway, fence, deck, patio and anything else showing signs of wear, mold, dirt or grime..
Remove Shrink Wrapping From Outside Furniture
Northeast winters can be rough, especially on outside furniture. Shrinkwrapping keeps your valuables intact and in pristine condition for when it matters most — spring and summer. Don't forget to remove any shrink-wrapped items, rake dead leaves, touch up your garden and make any other necessary adjustments. By taking the proper steps today, you can ensure your backyard stays BBQ-ready!
Trim Your Trees
Once you've gone through all your home improvements for spring, the last thing you need is for newly fallen leaves to ruin your hard work. This is especially important for houses that have large trees close to the home— where the falling leaves can easily stack up on your roof and clog your gutters. Trimming trees is hard work and should be left for professionals if a ladder is needed to get the job done, but you can work on smaller brush and reachable branches from the ground.
Contact Ned Stevens Gutter Cleaning of Long Island for Spring Home Improvements
Whether it's pressure washing your deck, cleaning your windows, or cleaning your gutters, the team at Ned Stevens Gutter Cleaning of Long Island can help. We offer a full suite of services designed to beautify and fortify your home for spring and beyond! Contact Ned Stevens Gutter Cleaning of Long Island today to schedule your spring home improvements.