Top Gutter Installation Mistakes Local Handymen Tend to Make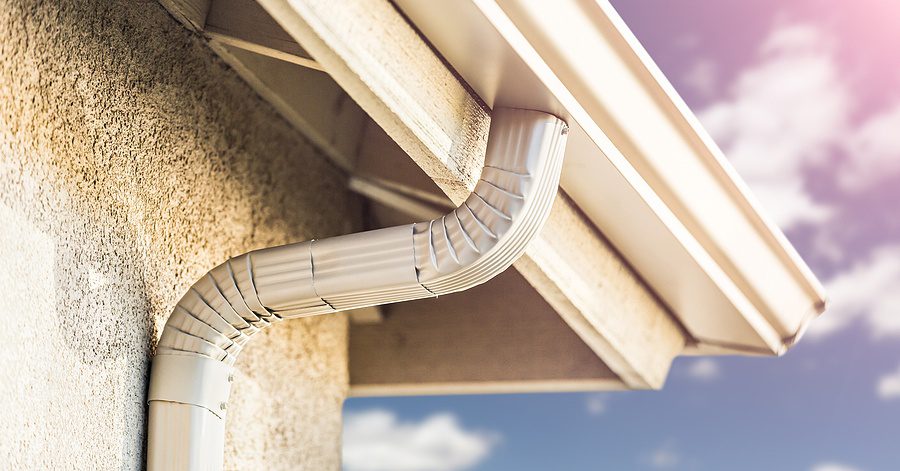 Hiring a local handyman to install your gutters may sound like a great way to save a buck, but you may want to reconsider. Even if the handyman is extremely skilled, there's much more than what meets the eye when it comes to gutter installations, and failing to have experience can lead to very costly gutter installation mistakes.
While the gutters may appear to work fine immediately after the installation, you could be left holding the massive property and home repair bill later down the road. Instead of falling victim to this expensive scenario, it's best to always trust the experts at Ned Stevens Gutter Cleaning of Long Island for professional installations.
We'll guide you through the process from start to finish and ensure your gutters perform as intended for the long haul. Don't hesitate to reach out to Ned Stevens Gutter Cleaning of Long Island for a free estimate for professional installation. Continue reading to learn more about some of the top gutter installation mistakes made by relatively experienced handymen.
Gutter Installation Mistake #1: Improper Gutter Placement
How well gutters are placed and the number of downspouts used is crucial to the success of your system. If downspouts are installed in the wrong location and there are not enough of them placed in the right locations, it can lead to standing water in the gutters and overflows during heavy rainfall. Other issues that can come up from incorrect placement include:
At Ned Stevens Gutter Cleaning of Long Island, we properly install gutters under the drip edge of your roof to promote proper water flow, carefully determine the proper amount of downspouts needed around the property, and always check the gutter's pitch with a level to ensure the proper direction of water flow.
Gutter Installation Mistake #2: Choosing the Wrong Gutter
There are no shortages of gutter sizes and styles to choose from. When choosing the proper size or style for your home, there are several factors that need to be considered to make sure the gutters do their job properly (and add aesthetics to your home).
To put it simply, it's critical to have professional guidance through the process, which is exactly what a handyman can't provide. While handymen may be jacks of all trades, they often lack the technical expertise and understanding of gutters to guide you to the best solution.
Our professional gutter installers take into consideration the amount of rainfall your region gets annually, the type of material that fits your budget, which gutter profile compliments your home best, and how the pitch of your roof affects falling rainfall. Failure to take these and other factors into consideration can hurt the effectiveness and durability of a gutter system over time.
Gutter Installation Mistake #3: Caulk or Silicone?
Inexperienced gutter installers will often make a simple decision when it comes to sealing the insides of the gutter: most often they will choose the product that is cheapest and closest at hand. Different parts of the country have varying degrees of weather and that will greatly impact the choice of proper sealant. Here at Ned Stevens Gutter Cleaning of L.I. we only use the best elastomeric semi-self sealing tri-polymer sealants - they are expensive, but they are most certainly worth it. These types of sealants are not sold in the big box stores.
Gutter Installation Mistake #4: Causing Damage to Gutters
If you decide to install gutters made of aluminum (which we highly recommend), extra precautions are required during their installation. All it takes is a fall to the ground or a gutter hitting the ladder for it to cause a dent. Dents can potentially cause the whole section to be replaced, costing you wasted money and time. Hiring professionals with the expertise to install long sections of gutters safely from ladders means you don't have to worry about the stress of making gutter installation mistakes or damaging the gutters.
Gutter Installation Mistake #5: Poor Spacing
The hidden hanger brackets used to install gutters can be very expensive. Unfortunately, we have replaced "professionally" installed gutters on countless occasions where the spacing of the hanger brackets was too far apart. This seemingly harmless mistake can cause the gutters to sag, and eliminate their ability to work properly. Eventually, the gutter will "pull" off pitch and the water will not flow as intended. Warm climates and cold climates require different spacing due to how weather impacts gutter systems, making hiring a professional all the more important to get this done right.
Gutter Installation Mistake #6: Poor Choice of Gutter Guards
There may be well over 100 different types of gutter guards and covers on the market. Although they are not mandatory, gutter guards are a great way of keeping your gutters in pristine condition. Gutter guards filter out leaves, debris, shingle grit, and prevent clogs from accumulating. What most people don't know is that in order to choose the proper gutter guards, many factors must be considered. The type, height, proximity and maturity of the foliage around the home are paramount to making the right choice. Furthermore, the type of roofing material and the pitch of the roof are 2 more important factors that the typical handyman or general contractor are simply not well-versed in.
Contact Ned Stevens Gutter Cleaning of Long Island
When it comes to protecting your home, the team at Ned Stevens Gutter Cleaning of Long Island can help. For several decades, we have helped homeowners throughout the area protect their home and improve property value. We offer a full range of solutions including gutter installation, gutter repair, gutter cleaning, powerwashing, and much more. Contact us today to learn more about how we can help.