What Is Gutter Flashing?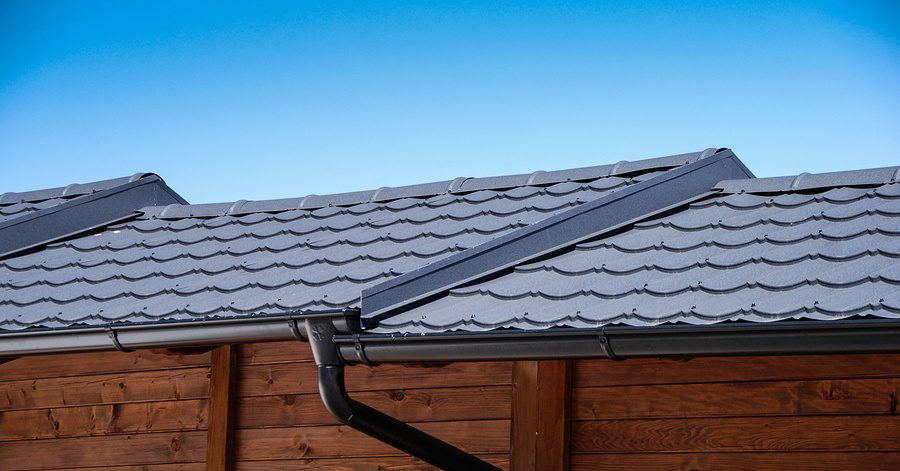 If you're like most homeowners, you may not spend a lot of time thinking about your gutters — especially not gutter flashings — and the various parts of the gutter system working around the clock to protect your home. While the roof and siding of your home are obvious barriers that protect you from the water and wind, your gutters work with and help to protect these vital parts.
There are several parts working behind the scenes that make up the part of the roof that hangs over your home - this part of your home is known as the "eave". In most instances, you may never think twice about these various parts. However, if there is a problem, you may be looking to find answers or solutions.
For all intents and purposes, it's always best to contact the professionals at Ned Stevens Gutter Cleaning of Long Island when it comes to maintaining, installing, and repairing any part of your gutters, Fascias and eaves. We offer decades of experience helping homeowners throughout the Long Island area find gutter cleaning and gutter repair solutions.
In addition to providing comprehensive gutter solutions, we also take a lot of pride in educating our customers on the various parts of the gutter system. One of the most important parts — but most often overlooked — is the gutter flashing. Let's take a closer look at the gutter flashing, what it does, and how you may know when it needs repair or service.
What Is Gutter Flashing?
Gutter flashing — sometimes called the gutter apron — is installed on top of the edge of the roof near the eave of your home and is neatly tucked underneath the shingles. Gutter flashing helps direct rainwater into the gutters, while preventing water damage to your soffit and fascia.
Gutter flashing can be pre-manufactured in a various array of widths and lengths but can be customized to fit your specific roof. Gutter flashing is typically made from plastic/vinyl or aluminum material. Aluminum gutter flashing will last longer, but plastic/vinyl gutter flashings are also able to adapt to the most complex roofs and gutter systems.
Installing gutter flashing, although not always needed, can be one of the most important and final steps in the proper gutter installation process. However, improperly installed gutters often have faulty flashing that leads to more problems down the road.
Does My System Have Gutter Flashing?
Depending on several factors, your home may or may not have gutter flashing. In many homes, the roof decking will end a few inches after the rafter ending. This allows shingles to hang over the edge, which can also leave room for water to seep in, which is why gutter flashing is typically installed with the gutters. Once installed, the gutter flashing will help the roof shingles last longer, prevent damage to the roof, fascia and soffits, and add a nice aesthetic look to the edge of the roof.
What Can Happen If I Don't Have Gutter Flashing?
The lack of gutter flashing between the wooden support structure of your roof and the back of the gutters is a very common problem. Without gutter flashing, unprotected wood can be exposed to water as it rolls off the roof shingles and behind the gutters. Over time, this can result in:
If you're looking to try to save a few bucks by going with an inexperienced gutter installer, the potential repair costs from not having gutter flashing can quickly topple over $10,000.
Can I Repair My Gutter Flashing on My Home?
Gutter maintenance and gutter repair can be very time-consuming and extremely difficult for homeowners. As a result, this is a very commonly procrastinated chore. To make matters worse many gutters and gutter flashing are near impossible or very difficult to access and can involve possibly putting yourself at risk.
The Center for Injury Research and Policy estimates a staggering 136,000 Americans visit hospitals every year for ladder-related injuries. Because of this, Ned Stevens Gutter Cleaning of Long Island will never suggest you attempt to clean your gutters or repair your gutter flashing on your home. Simply put, some things are best left to the experienced pros — and repairing or installing gutter flashing is undoubtedly on that list.
Contact Ned Stevens to Keep Your Feet on the Ground
To help you keep your feet on the ground, we offer a full range of home maintenance services. In addition to gutter cleaning and gutter installation, we offer:
​If you're like most homeowners, remembering to schedule your gutter cleaning and gutter repair service can seem like a job within itself. Fortunately Ned Stevens Gutter Cleaning of Long Island is here to help! We offer a wide selection of fully-customizable gutter cleaning service contract options designed to make gutter cleaning the last of your concerns.
Contact Ned Stevens Gutter Cleaning of Long Island today.