Top 5 Winter Gutter Maintenance Tips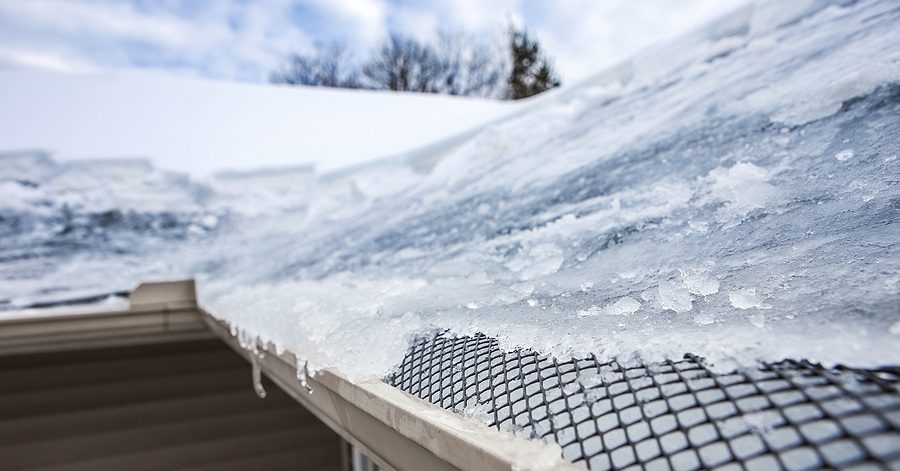 If you're looking to keep your home in tip-top condition, the team at Ned Stevens Gutter Cleaning of Long Island offers a full array of winter gutter maintenance services. Our team specializes in quickly and efficiently administering the services you need to keep you home in the best possible conditions.
We make it easy for you to keep you home in the best condition while staying cozy! Most importantly, when you partner with Ned Stevens Gutter Cleaning of Long Island for winter gutter maintenance, you can keep your feet right where they belong — on the ground. Let's take a closer look at a few of our top winter gutter maintenance tips and best practices you can use to protect your home during the frigid months.
Keep Your Gutters Clean
Mother nature has a way of filling your gutter system with all kinds of debris: twigs, acorns, leaves, critters and more. Cleaning your gutters regularly of all this gunk prevents rainwater from accumulating and causing costly damage to the roof, wood trim, and interior of your home. If you live in an area where temperatures drop regularly — like Long Island, water backlog in the gutters can form into infamous ice dams and icicles that can break or damage your gutters and roof or worse, hurt someone below.
Whatever you do, don't try to clean your gutters yourself. Instead, hire professionals who can get the job done thoroughly, quickly, and safely. All too often homeowners cause damage to their gutters by accidently hitting it with their ladders or by not doing a deep cleaning, causing more headaches down the road.
On the other hand, Long Island's frigid, icy winters can make the already hazardous task of cleaning your gutters even more dangerous. Fortunately, the team at Ned Stevens are professionally trained to use industry leading best practices to clean your gutters in the most efficient and safe manner. To protect you from any liability, all of our experienced technicians are trained and insured. If you want to hire a professional gutter cleaning service, consider following the link once you're finished here.
Install Gutter Guards For Extra Protection
Reinforcing your gutter system with gutter guards is a great way to extend its longevity. Their unique design keeps your gutters free of debris, ice, and snow by creating a sort of barrier that prevents clogging agents from getting into the downspout and gutter trough.
That being said, not all gutter guards are alike. Some gutter guards require them to be installed under the shingles of your roof; a potentially costly and hazardous method. Others sacrifice quality for pricing, meaning they are ineffective or they break down rather quickly. If you are looking into better protecting your gutter system, check out MicroGuard Gutter Protection offered by us at Ned Stevens Gutter Cleaning of Long Island.
Repair Damaged Gutters
Gutters that are damaged or broken are prone to leaks and ice damage from ice dams. If you didn't already know, ice dams form when ice and snow harden instead of melting away into your gutters. If ice dams continue to grow, it can build up over your gutters or cause sagging of your gutter system thanks to the excess weight.
If you want to make sure your gutter system is not susceptible to ice dams, consider calling us at Ned Stevens to do a thorough inspection of your property and assess the effectiveness of your gutters. And in the process, if we spot any problems, we offer the gutter repair services to efficiently and effectively remedy the situation.
Wash Your Roof
Roof algae, moss and lichen can eat through your roof over time. These microorganisms weaken, damage, and rot your roof from the outside before creeping inside to cause more havoc. Something as simple as professionally washing your roof can dramatically reduce the risk of microorganisms accumulating and assist with ice dam removal as well. By scheduling professional roof washing, you can extend the life of your roof throughout the winter and beyond.
Shrink Wrap Outside Valuables
Preventing moisture, snow, and ice from damaging your outdoor valuables should be a top priority during the winter if it isn't already. Not only does weathering affect your roof, but it also affects patio furniture, outside bars, swing sets, gazebos, umbrellas, fire pits, and outdoor kitchens. Because you've made a significant investment in your outdoor landscape, it makes dollars and sense to protect it with shrink wrapping.
Shrink wrapping your belongings is one of the most effective ways to preserve and protect your valuables. Because it is made from durable, virgin resin polyethylene (plastic) fused with UV inhibitors, shrink wrap is both waterproof and weatherproof. Shrink wrapping outside furniture also stops it from being tampered by the water gushing from the gutter system downspouts; something most homeowners fail to consider before it is too late.
Additional Winter Tips To Keep In Mind
Aside from the previous winter gutter maintenance tips mentioned above, these are some other things to keep in mind throughout the winter season…
Contact Ned Stevens of Long Island for Winter Gutter Maintenance
Stay cozy this winter and contact Ned Stevens Gutter Cleaning of Long Island to take care of all your winter home maintenance projects. As the leading providers of an array of services, we will meet your unique needs. Whether you need gutter cleaning, gutter repair, gutter installation, roof washing, power washing, window cleaning, shrink wrapping or any similar service, we offer the experience and expertise to offer an efficient solution.
Contact Ned Stevens Gutter Cleaning of Long Island today!