Whew! Those Are Expensive Gutter Cleaning Mistakes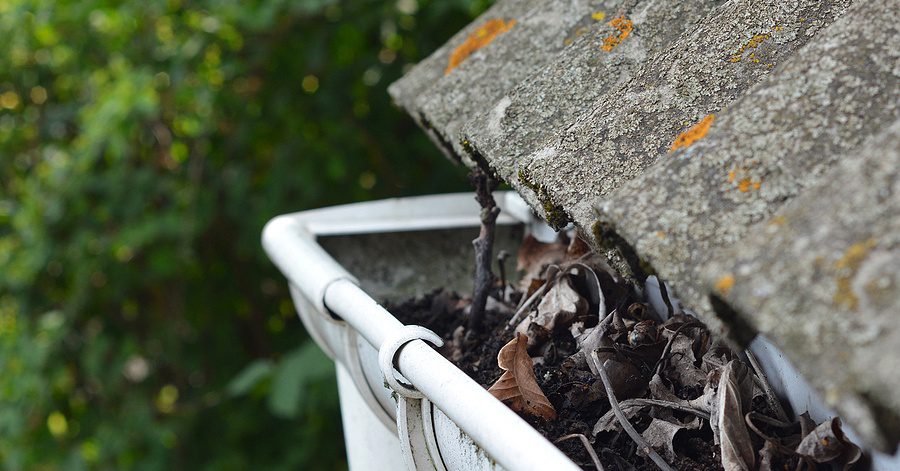 Watch out! Certain gutter cleaning mistakes can cost you dearly today and tomorrow. And most of these gutter cleaning mistakes are directly related to hiring an inexperienced gutter cleaning contractor or attempting to do it yourself.
Fortunately, partnering with the team at Ned Stevens Gutter Cleaning of Long Island can easily alleviate these expensive gutter cleaning mistakes. Let's take a closer look at the top three gutter cleaning mistakes that homeowners make.
Putting Off Gutter Cleaning Is an Expensive Mistake
You are not alone if you have fallen victim to this mistake. A lot of homeowners don't know where to turn when it comes time to hire a professional gutter cleaner, and so they put it off. If a homeowner puts off their gutter cleaning until the rain starts to fall, then they have automatically made a costly gutter cleaning mistake.
When you put off your gutter cleaning, you automatically increase the risk of having severe water damage to your home. The problem with putting off the need for a gutter cleaning is that you will have water damage and ice dams — not only in your gutters —but also on the exterior of your house, along the eaves, in the soffits and roof valleys, walkways, window wells, and even the home's foundation.
At the minimum, you should have your gutters cleaned twice a year, but many situations call for more frequent cleaning. The best solution is to schedule an experienced team like Ned Stevens Gutter Gleaning of Long Island to regularly check your gutters.
A few situations that require cleaning more often:
When you hire an experienced gutter cleaner they will be able to tell you how often you need to have your gutters cleaned.
Cleaning the Gutters And Forgetting the Leaders/Downspouts
All too often the inexperienced homeowner or the unprofessional gutter cleaner will clean the gutters but neglect to ensure that the leader/downspouts are clear. This is why at Ned Stevens we attempt to flush every gutter, every downspout, every time, at every home.
Our professional gutter cleaners are trained to look for the unseen blockages and clogs often missed by the untrained eye. Even when water is unavailable, our technicians have a variety of ways to check and ensure the entire gutter system is clean and free of debris and operating properly.
It's never a bad idea to ask a company what their procedures for service are. You may be surprised to learn the difference in service that often denotes a difference in the price.
Hiring Someone Who is Unlicensed and Uninsured
Anytime that you have someone come and work on your house it is important that you make sure that they are properly licensed and insured. It may be tempting to go with the lowest bidder and save a buck, but you should always take the time to verify that your gutter cleaner is properly licensed and insured.
If you hire a contractor or individual who doesn't have the proper licensing, it can cost you in the end in the event they get injured while working on your property. If a person or company is not properly or sufficiently insured they can cause more damage to your house than good when trying to clean your gutters.
Your neighbor's son might really need money for summer camp, but he isn't insured or licensed and you could end up paying for his medical bills and even lifelong care if he gets injured. Potential risks of hiring an unlicensed and uninsured gutter cleaning contractor include:
It will save you a lot of money in the long run if you make sure to find a properly licensed and insured gutter cleaner.
Don't Make Expensive Gutter Cleaning Mistakes! Contact Ned Stevens Gutter Cleaning of Long Island Today
As a homeowner, you have a lot to worry about, and a clogged gutter should be right at the top of the list. But hiring an inexperienced contractor to clean your gutters can cost you much more in the long run. Instead, the best solution is to partner with the experienced gutter cleaning professionals at Ned Stevens Gutter Cleaning of Long Island.
And to help you save even more without ever missing a cleaning, we offer several gutter cleaning contracts and service plans. These plans are fully customizable and will help ensure your home has the necessary cleanings in the most efficient and cost-effective manner possible.
Contact us today to learn more about how we can help.