A Complete Guide to Splash Blocks All You Need to Know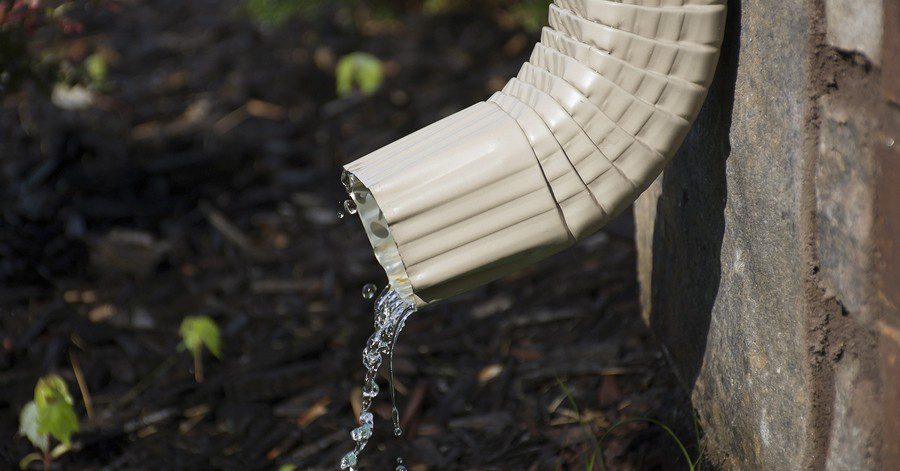 Your rain gutter system requires a vast range of different parts to efficiently work, including what is known as a splash block. The splash block is a device manufactured from concrete or plastic that works to channel water away from your foundation. The splash block is typically rectangular and has a close-ended side positioned underneath your downspout. It also has an open-ended side that works to direct water safely away from the foundation of your home.
Although seldom considered, installing splash blocks on your property is one of the more important steps you can take to protect the integrity of your home. Let's take a closer look at splash blocks in Ned Steven Gutter Cleaning of Long Island's Complete Guide to Splash Blocks — All You Need to Know.
What Type of Gutter Splash Blocks Are Available?
Splash blocks are available in all sizes and shapes. You can choose splash blocks in metal, plastic, industrial style splash blocks or even decorative splash blocks. You can even install a broad-based splash block to channel water widely away from your home or a narrower splash block that channels water in a straight line away from your home.
When it comes to choosing the best type of splash block for your home, the experts at Ned Stevens Gutter Cleaning of Long Island offer decades of experience. We'll guide you through the selection and installation process.
Do I Need Splash Blocks on My Home?
Rain doesn't always fall heavy every time it comes down. In fact, sometimes it can only be a trickle. However, when rain collects in your gutters and goes through the downspout, due to the fact that the water is pooled in the gutter, it will come out much harder than the usual light rain.
While everyone with gutters has downspouts, not all downspouts will need splash blocks. Downspouts that go into underground drains or drywells do not require splash blocks. However, any downspouts that drain above ground, especially near the building's foundation, needs splash blocks as an added level of protection from water damage.
What Can Happen If I Don't Have Splash Blocks at Every Downspout?
If you don't have splash blocks at the base of every downspout that drains above ground, the water will simply pool at the foundation of your home or building. Even if you have a slight downgrade into your landscape or hardscape, some precipitation can still gather at the foundation instead of distributing throughout your yard. Eventually, this can cause very expensive problems.
Specifically, the pooling or constant rush of water too close to the foundation can cause widespread leaks in multiple sections of your basement. If you fail to address the problem quickly, your home could suffer from a mold and fungus infestation as well as drywall damage and even erosion.
Should I Choose Splash Blocks vs Gutter Downspout Extensions?
A gutter extension or downspout extension is an attachment affixed at the end of your downspout to help channel water away from your home. While splash blocks often solve many common drainage problems, splash blocks alone may not be enough if:
In many instances, splash blocks and downspout extensions are used together to create a proactive, robust and safe drainage system.
What Are the Different Types of Downspout Extension?
There are three different types of gutter extensions you can use with splash blocks:
Should I Install Splash Blocks and Downspout Extensions Myself?
Your downspout drains water away from your foundation, so many homeowners rely on downspout extensions and splash blocks to safely waterproof and prevent the basement from getting wet. However, the placement of these critical preventative maintenance items is paramount.
Far too often, extension and splash blocks placed by the homeowner are subject to errors in budgeting and judgement. If you're unsure of what's causing your basement to leak, it could be a faulty splash block or downspout extension.
Contact Ned Stevens Gutter Cleaning of Long Island for Splash Blocks
When it comes to protecting your home, Ned Stevens Gutter Cleaning of Long Island offers decades of experience. In addition to gutter cleaning, gutter repair, and gutter installation, we offer a full range of solutions designed to help your home look its best while keeping your feet on the ground.
Contact Ned Stevens Gutter Cleaning of Long Island today for splash blocks 800 843-9442.