Wait! Don't Let An Inexperienced Contractor Make These Gutter Guard Installation Mistakes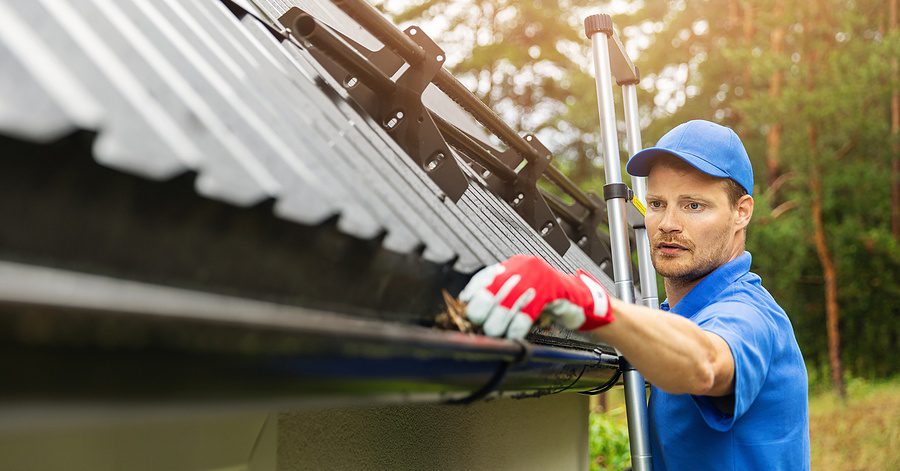 If your home has gutters — and virtually all homes should have gutters — gutter guards are a smart and money-saving investment. But if you're looking for gutter protection, don't fall victim to one of the many costly gutter guard installation mistakes.
From choosing the wrong type of gutter guard to selecting the cheapest product to opting for an inexperienced installer, making any of these gutter guard installation mistakes can cost you exponentially more in the long run. We can tell you that we remove as many feet of gutter guards as we install in any given year. Fortunately, you can confidently avoid the many gutter guard installation mistakes by partnering with the trusted name in gutters: Ned Stevens Gutter Cleaning of Long Island.
As experts, we bring decades of experience and only offer the best, most reliable gutter guard products. Because we are the local pros, we've seen just about all of the different gutter guard installation mistakes. And we've outlined a few of the top gutter guard installation mistakes you can avoid by partnering with the experienced team at Ned Stevens Gutter Cleaning of Long Island. Read on for more and don't hesitate to reach out to the team at Ned Stevens Gutter Cleaning of Long Island.
Gutter Guard Installation Mistake #1: Failing to Prepare the Gutters First
Before installing a gutter guard, it's vital to clean your gutters and make sure they are properly pitched to your downspouts. Why? Because a dirty gutter will cancel the benefits of a gutter guard.Little things like making sure the gutters are attached to the fascia board properly and sloped towards the downspouts to ensure proper flow of rainwater are important to keep in mind. That being said, avoid attempting to clean your gutters on your own; it can be dangerous work. Instead, consider hiring a professional gutter cleaning service to leave your gutters looking as good as new.
Gutter Guard Installation Mistake #2: Improperly Lifted Shingles
Some gutter guard systems need to be installed under the first row of shingles. This process done incorrectly can break the roof's water barrier, leading to serious water damage in the future. If you come across gutter guards that require you to lift the shingles off your roof, you should carefully review the implications and move forward with caution.
Gutter Guard Installation Mistake #3: Wrong Size
Even some "professionals" make this mistake when installing gutter guards. Each home has a unique layout and design, meaning the one-size-fits-all approach is ineffective when it comes to choosing gutter guards. While many come in 5 to 6-inch sizes, it's important to carefully measure the gutter guards to make sure they fit the gutters and compliment the design of the home.
Gutter Guard Installation Mistake #4: Accidental Damage To Gutters
One of the most common gutter guard installation mistakes caused by inexperienced contractors who try to install gutter guards is unintentionally damaging their gutters in the process. One easy tip to prevent this is to avoid changing the pitch of the gutters, which can also affect rain flow protection when sloped incorrectly. Also, double check that all the gutter hangers are secured and in place BEFORE the gutter guards are installed.
Gutter Guard Installation Mistake #5: Forgetting the Downspouts
Taking the time to cover the horizontal gutters surrounding the roof only to leave the downspouts uncleaned is a mistake we see far too often. Thinking heavy rain will cleanse out the pipe from time to time is a common misconception as downspouts can easily get clogged with dirt and debris.
Downspouts have the important job of leading rainwater away from the house to prevent accidental slips on the property and protect the foundation of the home, meaning they also need to be taken care of. Gutter guards effectively prevent downspouts from being clogged, protecting the efficiency of the drainage system. And if you would like additional tips on how to extend the roof life of your home, check out our other blog once you've finished here.
Gutter Guard Installation Mistake #6: Going the Cheap Route
When it comes to most things in life, especially gutter guards, you get what you pay for. While this doesn't mean you should always opt for the most expensive option, your gutter guards are an investment that offers significant dividends over several decades. The cost you pay today for gutter guards should reflect this understanding.
The problem with do-it-yourself gutter guards is they are often flimsy, require modifications to the roof, and are not backed by warranties. Some gutter guard systems require it to be nailed into the roof, have large openings that let too much debris in, or require modifications to the shingles. The worst of all are the ones sold in the big box stores. They simply don't hold up to the harsh winters and hot summers.
Investing in poorly designed gutter guards means more trips up the ladder each year to clean out the excess debris, something no one wants to do. When it comes down to gutters and gutters guards, it's best to invest a little more upfront to avoid costly repairs down the road.
Contact Ned Stevens Gutter Cleaning of Long Island for the Best Gutter Guards
If you want a quality gutter guard system without breaking the bank to get it, consider choosing our innovative MicroGuard Gutter Protection System for your home. It's advanced micro-filtration technology combined with uniquely angled micro-perforations prevent leaves and debris from sticking to the screen, promoting exceptional water flow throughout the gutter system. You can learn more about this revolutionary system by contacting the team at Ned Stevens Gutter Cleaning of Long Island today.