How Do Gutters Work? The Ins and Outs of Your Gutter System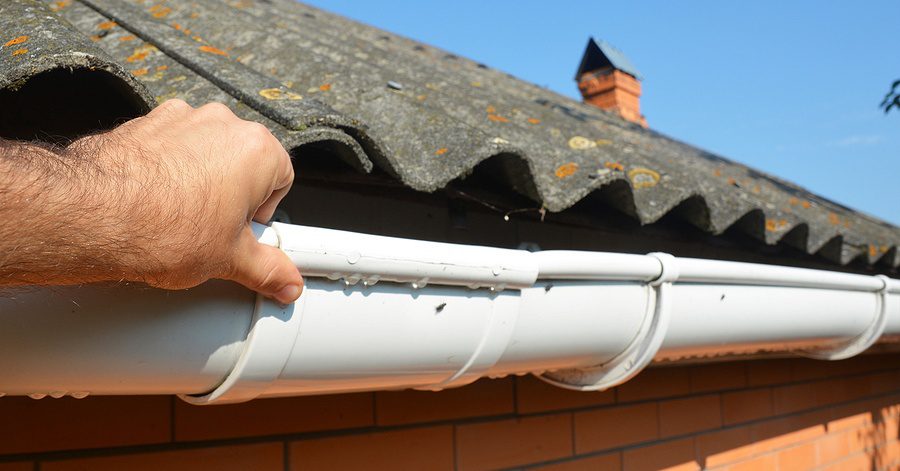 Too often, homeowners overlook one of the hardest working components on the home and never ask "How do gutters work?" In fact, the only time most homeowners consider their gutters is if, or more likely, "when" there is a problem. Instead of waiting for a gutter clog, overflow, or gutter malfunction to occur, it makes dollars and sense to invest in gutter preventative maintenance, such as cleaning.
And the team at Ned Stevens Gutter Cleaning of Long Island can help. We offer a full suite of gutter repair, gutter maintenance, and gutter services to homeowners throughout the area. Don't hesitate to reach out to us today. But in the meantime, continue reading to learn more about how your gutters work.
Are Gutters Really That Important?
Yes! Your gutters are extremely important. Gutters are one of the first lines of defense against rain and snow. To put it into perspective, for every 100 square feet of roof, your gutters will accumulate and drain roughly 60 gallons of water per inch of rain. If you apply the math to an average-sized roof of 1,700 square feet, that means it will dump 1020 gallons of water for every inch of rainfall!
Allowing that much rainfall to accumulate or linger around the home without properly being drained away can lead to a host of bad situations and cause the ground around your home to shift. When the ground around your home loses its ability to maintain the foundation, water will accumulate and create cracks in basement walls or damage to the structure of the home.
A cracked foundation can also lead to another dangerous culprit: mold. Once this fungus gets into the home, it's extremely hard (and costly) to remove it. Mold buildup can lead to serious health risks, especially for young children or elderly family members whose bodies may not be as capable of fighting the lingering toxin. The easiest way to avoid property damage from overflowing gutters or damaged downspouts is to make sure your gutters are properly working and in good condition at all times.
How Do Gutters Work?
Gutters are found at the edges (eaves) of the roof in the shape of a trough to collect rainwater. As rainwater is collected, gravity pushes the water through the trough and into the downspouts, which directs the water (down) to a safe area away from the home.
Sometimes, homeowners will aim their downspouts toward rain barrels or into hoses to distribute the excess water into their gardens. Rain barrels are also great for storing water in order to save it for drier seasons.
Overall, it's a straightforward concept: your gutters are the key feature that keeps your home safe and secure. A functional gutter system works to prevent:
How Do I Maintain My Gutters?
Clogged gutters can lead to more than just a compromised foundation. Clogged gutters can also lead to:
Any of the above issues can lead to serious gutter damage over time, making you replace the entire gutter system altogether (a costly endeavor you would prefer to avoid). In order to keep gutters working smoothly, savvy homeowners should establish a routine in order to have them cleaned and inspected regularly.
Cleaning & Servicing Your Gutters Isn't a DIY Project
Whatever you do, don't take matters into your own hands! At Ned Stevens Gutter Cleaning of Long Island, we regularly receive calls from homeowners who have attempted to clean their gutters and cause irreparable damage to the system. This often leads to the entire gutter system having to be replaced.
Even worse, attempting to clean your gutters yourself could lead to falls and trips to the emergency room. Instead, the best way to protect your home and gutter system is by hiring the professionals at Ned Stevens Gutter Cleaning of Long Island.
Our seasoned gutter cleaning professionals will arrive at your home, assess the situation, and quickly service your gutters. This way, you can keep your feet where they belong — on the ground.
How Often Should I Clean My Gutters?
Based on the number of trees around your home, we usually recommend anywhere from 2 - 4 cleanings per year to keep your gutters working properly and increase their overall longevity. Key seasons are spring and fall, however, several other factors will also determine the proper routine.
Contact Ned Stevens Gutter Cleaning of Long
If you're looking to protect your investment, the team at Ned Stevens Gutter Cleaning of Long Island can help. Setting up a gutter cleaning service plan is a great proactive strategy to keeping your gutter system in check. Depending on your wants and needs, we will come to your home and clean your gutters, remove the debris and make sure the system is dependable; saving you money, time, and the headache of remembering to check your gutters.
Aside from cleaning your gutters regularly, other ways of maintaining your gutters include power washing your roof, installing gutter guards that will keep the debris out, and looking for any cracks or signs of wear from the ground that could indicate your gutters need a repair. Fortunately, the team at Ned Stevens Gutter Cleaning of Long Island can help you with all of the above services.
Contact us todayl