Another Reason Why Prices Keep Rising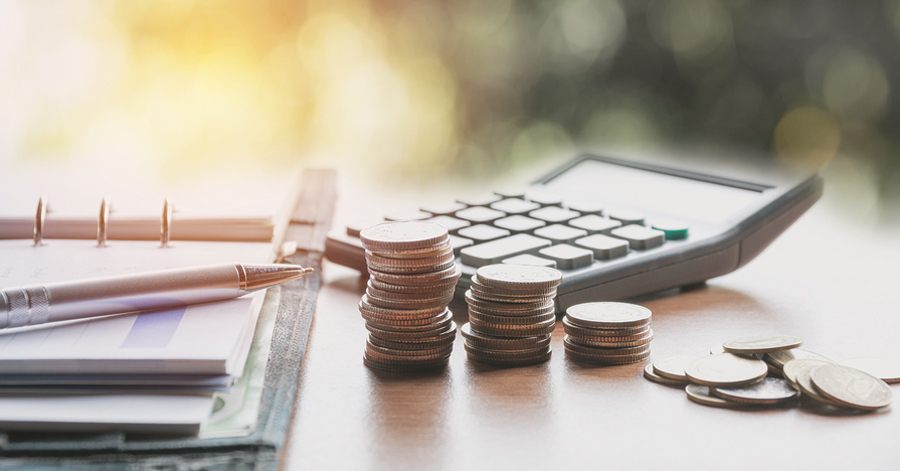 In addition to the mounting pressure of insurance cost increases, contractors and providers of home services are feeling the wrath of an acutely tight labor shortage. In spite of steady projected industry growth, the number of people looking to enter into skilled labor fields doesn't support the growth.
This labor shortage problem is widespread and impacting contractors across the nation. The result includes increased labor costs, which are passed onto the consumer. Continue reading to learn more about why prices keep rising.
Market Growth
A new report by the Harvard Joint Center for Housing Studies — "Improving America's Housing 2017: Demographic Change and the Remodeling Outlook" — focuses on the various opportunities for growth within the remodeling industry. The good news is the remodeling and home improvement industry is set to experience growth through 2025.
In 2015, the residential remodeling industry experienced an all-time spike up to $340 billion, which toppled the peak of the 2007 housing boom. The report suggests homeowners will continue spending on home improvements, and it will increase steadily at an average of 2% through to 2025. This growth will be distinctly spurred by two different groups:
However, baby boomers over the age of 55 will account for most of the growth. Spending by this group alone is expected to increase by approximately 33% by 2025
Industry Growth Is a Good Thing….Right?
While industry growth is a positive indicator, it does present a problem for providers. Currently, there are an estimated seven million unfilled jobs in the United States. Unemployment is remarkably close to five percent, which borders the technical definition of full employment.
And with projected industry growth, home improvement contractors are having a difficult time finding skilled labor. Unfortunately, skilled labor isn't a path most young people are looking to pursue. This leaves a shrinking pool of candidates for a growing industry with an increasing demand for labor.
As a result, companies and contractors are forced to pay skilled labor employees more. These increased labor costs are passed directly to the customers in the form of higher prices. In the November 2017 issue of QualfiedRemodeler.com, Patrick L O'Toole explains the problem in "Slow, Steady and a Crisis Nonetheless":
"Slowly, attention is being brought to bear on the problem. I commend the efforts of Mike Rowe of "Dirty Jobs" fame for bringing his considerable celebrity to bear on this issue. Steve Kamody, president of Window World, who is also interviewed in this issue hits the nail on the head: Skilled labor is not a path that most young people want to pursue."
Today, home improvement contractors can no longer be focused solely on growth and generating leads. Companies must also have a rock-solid plan to recruit and train employees.
What Makes Ned Stevens Different?
At Ned Stevens Gutter Cleaning of Long Island, we have a first-hand understanding of the importance of having skilled employees. Because of the shrinking labor pool, we've implemented a cutting-edge training program to ensure our employees have the necessary skills.
We require our employees to "shadow" more seasoned employees to ensure they are "shown the ropes." At the same time, our employees are tasked to undergo a wide range of safety training to ensure they follow the right safety protocols. All of our employees arrive on site with all of the tools and necessary protective safety equipment they need to complete the job.
While other home improvement contractors regularly bid and book jobs without the workforce on hand, this isn't a practice at Ned Stevens. We are a locally-owned and operated company providing home improvement solutions for the entire Long Island service area.
Since 1965, we've been delivering a myriad of home improvement services, including:
How Can Homeowners Avoid Price Increases?
One of the surest ways for homeowners to manage the industry-wide price increases is to have regularly scheduled maintenance. For instance, having your gutters cleaned twice a year is exponentially cheaper than having to have new gutters installed or having major gutter repairs.
If you live in an area where you need to have your gutters cleaned more than twice a year, potentially looking into gutter protection solutions, such as LeaFree, could save you money over the long run. Another alternative would be to purchase a gutter cleaning service contract. In either case, we can discuss all of the measures and steps you can take to mitigate the industry wide price increases.
Contact Ned Stevens Gutter Cleaning of Long Island
Whether you need shrink wrapping, power washing, gutter installation or any other service we provide, our goal is to deliver the best possible solution at an affordable price. Regardless of the service you need, we provide world-class service and unparalleled value.
Contact Ned Stevens Gutter Cleaning of Long Island today for a free home maintenance quote.