Gutters and Fire: Are Your Gutters a Fire Hazard?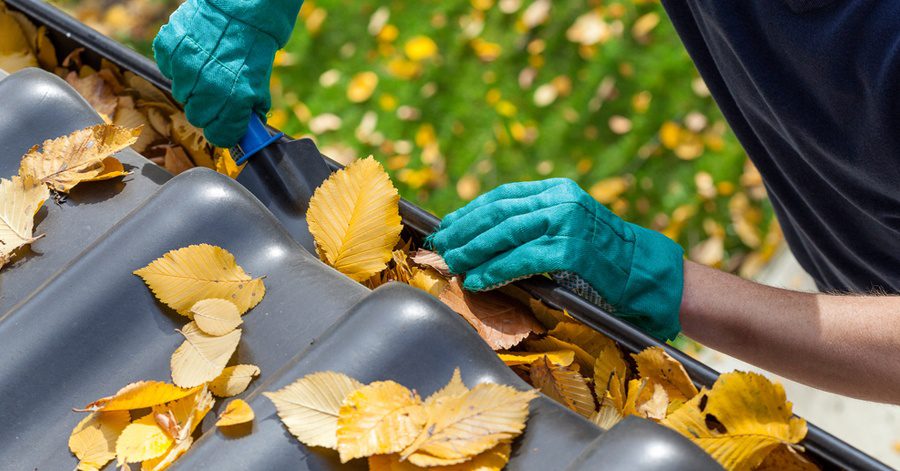 Did you know there was a connection between your gutters and fire? Yes, if you fail to keep the gutters on your home clean, it can create a dangerous fire hazard. Whether you have plastic gutters, aluminum gutters, metal gutters, or any other type of gutter on your roof, allowing them to fall into disarray can create a dangerous fire hazard.
While most metal gutters are hailed as fire resistant and fire safe, your gutters can be subject to getting extremely hot and catching fire during warmer and summer months. At the same time, during the fall months, unkempt gutters full of dry pine needles and debris can easily catch a flying ember from a chimney or fire pit, create a spark, and catch fire.
For this reason and a host of others, it's imperative to keep the gutters on your home clean and fire safe. Let's take a closer look at the connection between fire and gutters as well as a few steps you can take to keep your metal gutters or aluminum roof gutters fire safe.
Difference Between Being Fire Resistant and a Fire Hazard
You might be surprised to learn that the exterior brick walls on your home are not necessarily fire safe. In other words, they can burn. And if your gutters are full of pine needles, leaves, and other debris, they can easily catch a flying ember from a variety of sources and ignite.
At the same time, asphalt shingles are the roofing material on most homes in America today. While this roofing material offers protection, asphalt shingles and other roofing materials do not offer absolute protection against a house catching fire.
This is mainly due to the roof materials on your house only being rated Class A. In other words, your roofing materials may be able to potentially resist burning flames but can't stop them entirely.
A fire on your roof and gutters can quickly spread to other parts of the house and cause a lot more damage. Small flames would only take seconds before setting off sparks and flying embers.
Likewise, your roof and gutters attach at their baseline onto your home. They also could be vulnerable if you ignited anything near or away from the house, such as yard trash, etc.
Simply put, no type of metal gutters are safe from flying embers — regardless of the season. However, there are several steps you can take to reduce the likelihood of an ember causing a fire.
Keep Your Metal Gutters Cleaned and Well Maintained
When it comes to protecting your home, metal gutters may be more fireproof than vinyl or plastic gutters. However, it's less about your gutter material and roof than it is about keeping your gutters clean. If an ember were to land in a clean, well-maintained gutter system, it would have nothing to ignite.
On the other hand, if an ember landed in gutters full of dry vegetation, the embers could easily turn into an all-out fire. As a result, it's best to keep your gutters maintained and free of debris, pine needles, and other types of vegetation. Another way to protect your metal gutters and roofing material from fires is to install a gutter guard.
The Importance of A Gutter Guard or a Gutter Cover
Installing metal gutter guards or a metal gutter cover is a great way to protect your gutters, reduce the number of cleanings, prevent debris from accumulating while protecting your home from flying embers. A gutter guard is a strategically placed metal grid that is used to cover your gutters.
In its essence, the gutter guard works to prevent debris from ever entering your rain gutter system. Maintaining this type of protection for any length of time could help reduce maintenance costs too. In summary, gutter guards work to:
Why Is Gutter Cleaning Essential For Fire Prevention?
Gutter cleaning might not feature high on your list of home maintenance and improvement priorities, but it should. Your gutters are full of potentially combustible debris, vegetation, and wood material such as twigs and tree branches.
Therefore, regular upkeep of your gutter system is essential for protecting your property from a wildfire through every season. Your gutter is designed to collect rain off the roof. The rainwater is then channeled down into a drain away from your home to reduce the likelihood of structural damage.
Without proper care and maintenance, your gutter system can become clogged with leaves or debris. And as we previously mentioned, this type of debris can act as fuel for a fire and increase the likelihood your home will burn.
While having a gutter system installed is critical, it's just as important for homeowners to have the gutter system cleaned regularly. Fortunately, the team at Ned Stevens Gutter Cleaning of Long Island can help.
How to Reduce Gutter-Related Fire
Homeowners can reduce the odds of fires damaging or destroying their homes by following some simple rules. They are:
Contact Ned Stevens Gutter Cleaning for Gutter Service
If you want to improve the safety of your home, the team at Ned Stevens Gutter Cleaning of Long Island can help. We offer professional home gutter installation, gutter cleaning, gutter covers to protect gutter openings, and a host of other gutter services designed to increase the effectiveness of your gutters once installed.
Ready to learn more about the service we offer? Contact Ned Stevens Gutter Cleaning today!