Gutter Leaders: More Than What Meets the Eye!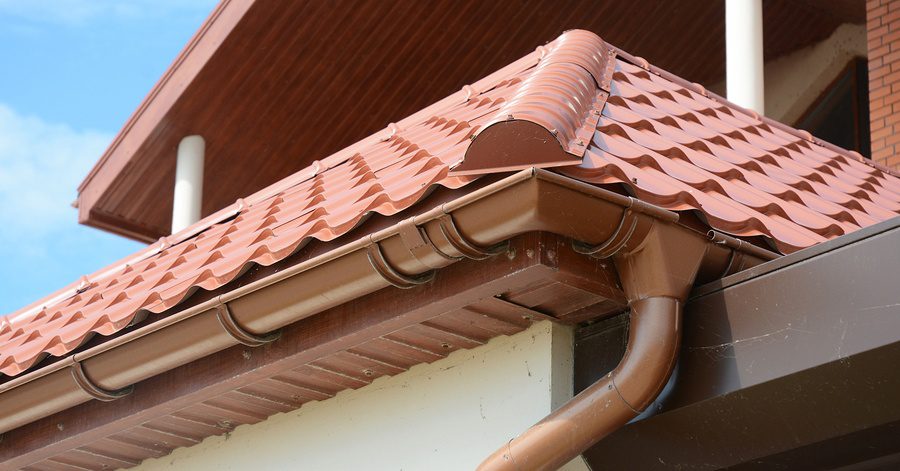 The gutters and leaders, also known as downspouts are designed to carry water away from your gutter system down to the ground level and away from the home and its foundation. In many instances, the downspouts will direct water toward a nearby drain system or some other location away from the foundation of your home. The downspout is undoubtedly a critical component of your gutter system because it:
Let's take a closer look at gutter downspouts to learn why it's critical to have regular gutter cleanings and inspections from Ned Stevens Gutter Cleaning of Long Island.
Are Your Gutter Downspouts Damaged? There's More than What Meets the Eye!
When it comes to keeping your gutter system performing well, it's critical to have regularly scheduled cleanings. Even if you manage to get by without cleaning your gutters or do it yourself, nothing replaces the experienced eye of the team at Ned Stevens Gutter Cleaning of Long Island.
Over our decades of experience, we've learned a few things about inspecting gutters and downspouts — specifically, there's usually more than what meets the eye. At first glance, the gutter downspouts of a customer's home looked perfectly fine and functional:
While you may notice a few dents and dings in the leader, it doesn't look like it's too much of a cause for concern. However, when we conducted a full inspection of the gutter downspout (pictured above and below), we discovered the leader was severely damaged, the seam has split in the rear of the downspout, and is in desperate need of replacement.
If left unchecked, these types of gutter nad downspout failures could have cost the homeowner thousands upon thousands of dollars in repairs.
How Do I Know If My Gutter Leaders Are Clogged?
As you can imagine, your gutter downspouts are critical elements to your overall gutter system. Here are five signs that may indicate you have clogged gutter or downspouts:
Are your gutters sagging or collapsing? Your gutters aren't designed to support continuously standing water or the weight of wet leaves and debris. If you notice your gutters pulling away from your home, it's an indication the stress from a clog is causing the detachment or the systemk used to fasten the gutters to the home is failing.
Do you have visible overflow during strong rains? A cascading waterfall from anywhere in your gutters means there is a problem. It's important to understand the actual cause of the issue may be far from the point of overflow.
Do you notice telltale marks? Clogged or slow draining gutters can cause deep lines in the grading of your landscaping and will remain long after the rain stops.
Are you noticing water in the basement? When water falls too close to your foundation, it will permeate the ground below and saturate the soil near your foundation walls. Unfortunately, even concrete foundations will fall victim to consistent water, and the water will eventually make its way through porous concrete and cracks in the basement.
Has water made its way in your home? The exterior siding on your home isn't manufactured to consistently resist torrents of water. If you have clogged or damaged gutter and/or leaders, the cascades of water can begin to permeate the wall void and make its way into your living space.
Simple Tips for Protect Your Gutter Leaders
When it comes to maintaining your gutter leaders, it's not much different from maintaining the entire gutter system. Here are a few of the best practices you can use to protect your gutter leaders and home.
Keep the Gutters Clean
Our professional gutter cleaning involves the comprehensive removal of dirt, twigs, leaves, and other debris that may collect in your gutters over time. Failure to remove this debris can result in clogged gutters as well as a host of other problems.
Get a Gutter Cleaning Service Contract
If you're like most of us, you have an endless array of things vying for your attention, and remembering to schedule regular gutter cleanings doesn't rank very high. Fortunately, Ned Stevens Gutter Cleaning of Long Island offers an innovative solution in Gutter Cleaning Service Contracts.
It's simple, you choose the time and day that works best for your schedule, and we'll take care of the rest. You can schedule cleanings in advance, and we'll even call to remind you of the upcoming service. Best of all, you'll enjoy substantial savings when you choose one of our service contract options.
Gutter System Inspections
An ounce of prevention is worth a pound of cure! And whenever you schedule regular cleanings at Ned Stevens Gutter Cleaning, we'll carefully inspect your entire gutter system. In many instances, we're able to spot minor problems and correct these problems before they become major problems. For example, we may be able to save our customers money by providing gutter repair instead of having to replace the entire gutter system.
Gutter Guard Can Help Protect Leaders
At Ned Stevens Gutter Cleaning of Long Island, we use the MicroGuard gutter protection system to help you reduce or eliminate the number of gutter cleanings required. This innovative system works around the clock to almost completely eliminate acorns, twigs, leaves, and other debris from entering your gutters. As a result, adding the MicroGuard System to your home will help improve the performance and longevity of your gutter system.
Have Timely Gutter Repair to Protect Gutter Leaders
Even the most durable and professionally-installed gutters will eventually need gutter repair. And if your system needs gutter repair, it makes dollars and sense to have the required services performed as quickly as possible. In doing so, you can help prevent more expensive repairs later down the road. At Ned Stevens, we offer an endless list of gutter repair services, including:
Contact Ned Stevens Gutter Cleaning of Long Island
The expert team at Ned Stevens Gutter Cleaning of Long Island will always provide you with transparent and unbiased advice to help you make the best solution. Contact us today to schedule gutter cleaning, gutter inspection, gutter installation, or gutter repair.