Advice from Pure Situation Room: Help Reduce the Likelihood of a Winter Weather Loss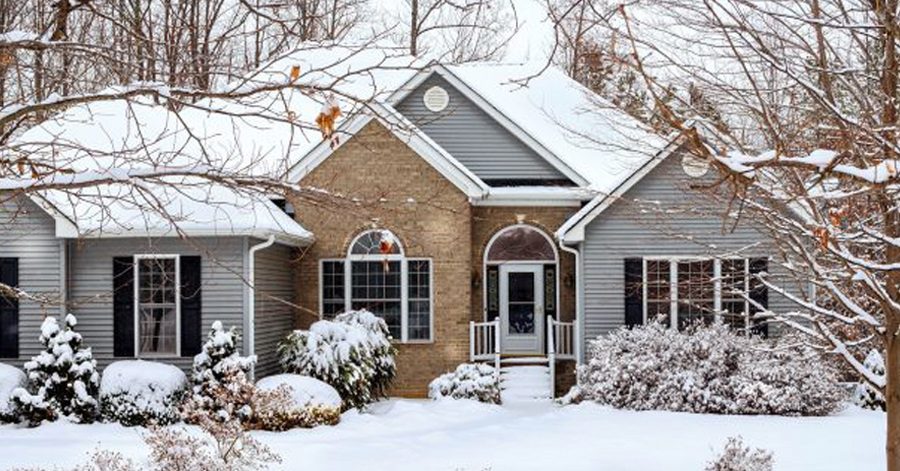 Factors Increasing the Likelihood of a Winter Weather Loss
Research and analysis conducted by our Claims and Risk Management team yielded four common factors influencing winter weather loss and uncovered valuable insights that can help you be more proactive about preventing these risks.
An unoccupied home: Members who were away from home for an extended period of time during a loss experienced more than 4X the amount of damage from burst pipes. For members with multiple homes, PURE saw a substantially higher frequency and amount of damage in secondary homes. The five largest burst pipe claims averaged $1.47M. In each case, the home was unoccupied.
Recommendation: Install a leak detection and emergency water shutoff system to limit the damage caused to your home while you're away. Devices such as Leak Defense System detect abnormalities in your pipes' water flow and automatically shut off your water supply in such an event
Smart thermostats like Nest allow you to manage the temperature of your home remotely and alert you of a drastic temperature change. Members that have experienced a covered loss greater than $10,000 have taken advantage of our Loss Prevention Allowance of $2,500 to install these detection devices, reducing the likelihood that a similar loss should recur.
The following is an example of the damage caused when water runs undetected:
While a PURE member was away on vacation, their alarm system alerted them to movement within the home. When the police department responded, they saw no signs of a break-in, but when a family member inspected the home they discovered a burst pipe. It turned out, four burst pipes in the attic allowed for water, which had been running for more than 24 hours, to leak onto each floor of the home. The damages resulted in a loss of over $1 million.
Uninsulated pipes in the attic: Burst pipes in the attic accounted for two of our largest winter weather losses –one of which had more than $2M in damages. When pipes burst in an attic, water spreads to the floors below. This can damage the entire home if left unattended.
Recommendation: Properly insulate pipes in your attic, or in other unheated areas of your home, to prevent them from freezing. Schedule an inspection to determine if your pipes are at risk. If you plan to build a new home in the future, we recommend installing pipes close to heated areas.
The age of your roof and its materials: Roof age is highly correlated to ice dam occurrence. Older roofs saw a higher frequency of ice dams than roofs built in the last 10 years. The type of roof can also affect ice dam formation.
While ice dams can develop on any roof material, members with slate roofs had a significantly higher occurrence of ice dam claims. Also, incidences where gutters were full of ice or debris gave rise to a greater likelihood of ice damming and structural damage.
Recommendation: Update or service your roof as it ages. Depending on your type of roof, the best line of defense is an uncompromised water membrane. The membrane, which is located between the shingles and sheathing, prevents water from leaking through your roof.
Schedule a roof inspection before the winter season begins to check for possible weak spots in the water membrane, to replace damaged shingles, and have your gutters cleaned. If you have a slate roof, get it serviced at least once a year to replace cracked or flaking tiles that would allow for leaking.
If you plan to build a new home in the future, consider installing an ice water shield along the edges of your roof. Always ensure your gutters and leaders are secure, clean and free of twigs, leaves, branches or other debris.
Snow accumulation and temperature fluctuation: More than half of the ice dam claims during the winter of 2015 were reported in Massachusetts, likely due to the higher volume of snow and temperature fluctuations that occurred there. Constant fluctuation between freezing and warming temperatures, along with the accumulation of snow on roofs, greatly increases the chances of developing an ice dam.
Recommendation: After a considerable snowfall, hire a professional to rake the excess snow off your roof and remove ice dams. Consider installing heated cables to gutters and downspouts to prevent ice dams from forming and have a contractor inspect the insulation in the attic to avoid heat loss.
The following is an example of the damaging effects of ice dams:
During a period of substantial snowfall and temperature fluctuation, a PURE member experienced the damaging effects of ice dams. When temperatures warmed, melting snow entered through multiple leaks in the roof and trickled down into the home. Luckily it was able to be restored. The damage resulted in a loss of nearly $200,000 and it was estimated to take 7-8 months to complete the repairs.
Additional Tips to Reduce the Risk of Winter Weather Loss
Prior to Winter Season: