4 Essential Tips To Keep Rusty Gutters At Bay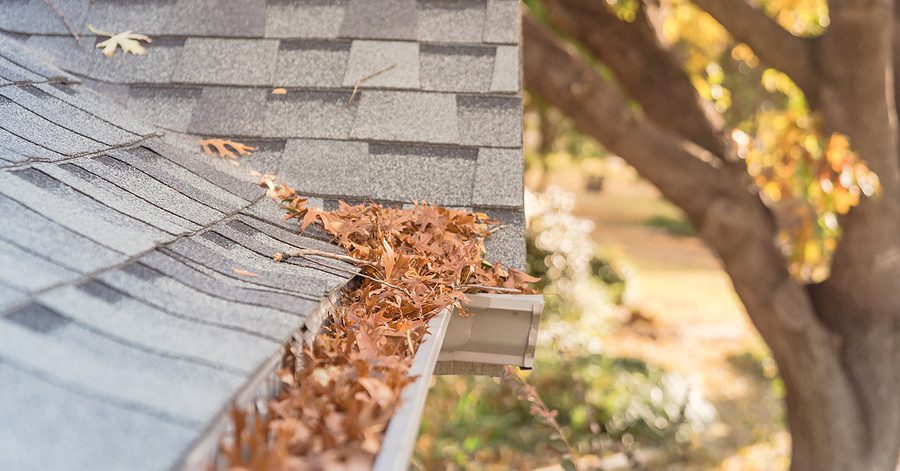 While rusty gutters may not be top of mind, this lurking problem could be at the top of your home. And if you do have rusty gutters, it can lead to a host of other problems that are exponentially more expensive to fix.
In order to keep your gutters properly working and extend their lifespan as much as possible, it's important to regularly maintain them (and occasionally repair them). Of all the different things that can happen to your gutters, one of the most common issues homeowners face is rusty gutters.
Left unattended it can spread and completely affect your entire gutter system, rendering it unsightly and possibly on its way to failure. Fortunately, you have options, and the team at Ned Stevens Gutter Cleaning of Long Island can help. Don't hesitate to reach out to us for assistance with gutter cleaning, gutter installation, and gutter repair.
In the meantime, continue reading to learn more about rusty gutters and the steps you can take to protect your home and wallet.
Why Do Gutters Get Rusty?
Physics 101, when oxygen and iron are combined with water or moisture in the air, the resulting chemical reaction results in a brown-orange compound known as iron oxide – or rust. When gutters are clogged, sagging, or improperly installed, they are more likely to accumulate pools of water – over time, this often leads to the development of iron oxide. Some materials (such as steel) will begin to rust gradually as it is exposed to humidity, so it's important to always be on the lookout.
If you are worried about your gutters but not sure how to go about inspecting them, it's best to reach out to the experts at Ned Stevens Gutter Cleaning of Long Island. We are a team of experienced gutter repair and maintenance professionals. Our experts are highly-trained and skilled at servicing every type of gutter.
How Can I Get Rid Of Rusty Gutters?
If you are dealing with rust on your gutters, it's paramount to act before it is too late. If left alone, rust will completely eat through the section of the gutters affected and compromise the entire system. If you find out that your gutters have rusted by spotting it from the ground, don't try to handle the situation on your own.
The most efficient and cost-effective way to remedy the problem is to contact Ned Stevens Gutter Cleaning of Long Island. We utilize special equipment and products that allow us to effectively clean the rust away and prime the metal to prevent future rust outbreaks from occurring so easily.
How Can I Prevent and Keep Rusty Gutters at Bay?
When it comes to protecting your gutters, an ounce of prevention is worth pounds of cure. In other words, it's much more efficient and cost-effective to prevent rusty gutters from ever occurring than it is to repair or remedy them. Here are our top four ways to prevent rusty gutters.
Prevent Rust Gutters with Regular Gutter Cleanings
The most effective way of keeping your gutters and downspout efficient is by cleaning them regularly throughout the year. Depending on the region you live in and your proximity to trees, you may need anywhere between 1-6 cleanings per year. However, it's far too easy to forget or overlook scheduling regular gutter cleaning.
Setting up a regular cleaning schedule in advance with your gutter cleaning service of choice is the best way to keep yourself organized on when the gutters need to be cleaned. And the team at Ned Stevens Gutter Cleaning of Long Island offers multiple gutter cleaning service plans that you can use to ensure your gutters are clean and in good working order.
Install Gutter Guards to Prevent Rusting Gutters
If your home is surrounded by or near trees, gutter protection can help immensely to keep your gutters free of debris. Ranging from metal grates to nylon screens, these products help prevent large debris from clogging up your gutters before their scheduled cleaning is due.
If you are looking for quality gutter guards that will protect your home without breaking the bank, check out our one-of-a-kind MicroGuard Gutter screen created by the popular brand Englert, Inc. - a company with over 50 years of experience in the metals industry. These tested, tried, and approved gutter guards are the preferred solution for protecting your gutters.
Trim Your Trees to Prevent Rusty Gutters
Having your gutters cleaned regularly and installing gutter guards are both effective deterrents to rust and general clogging, but that doesn't mean you should ignore the source of these potential hazards. If you have trees surrounding your home, regularly trimming so that they don't reach out to your roof is a great way of proactively protecting your gutters.
Prevent Rusty Gutters by Maintaining a Clean Roof
Keeping a clean roof not only extends its longevity and prevents debris from building up over time, but it also helps eliminate ice dams for homeowners who live in colder climates. At Ned Stevens Gutter Cleaning of Long Island, we offer expert roof washing designed to extend the life of your roof and mitigate many of the factors that may expedite rusty gutters.
Contact Ned Stevens Gutter Cleaning of Long Island
Since 1965, Ned Stevens Gutter Cleaning of Long Island has been helping homeowners throughout Nassau County and Suffolk County. We offer a full range of services and solutions designed to protect your gutter, roof, home, and wallet.
Contact Ned Stevens Gutter Cleaning of Long Island today to schedule your gutter cleaning, inspection or any other service we offer.